Music award Top Hit Music Awards Russia 2020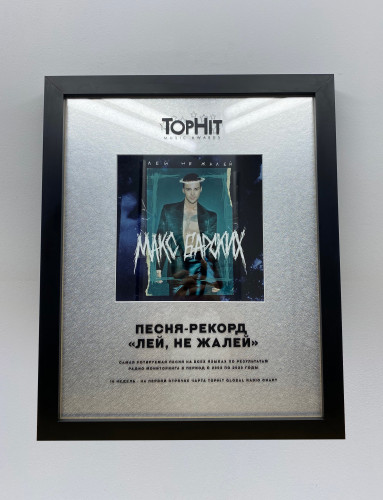 Photo source:
the press service of meropriatia
VIII Ceremony of delivery of musical awards Top Hit Music Awards Russia was most unusual for the time of its existence. It lasted 3 months — from may to July. The winners of 2020, the awards couriers TopHit delivered directly to their offices and even home!
30 nominations recognized and honored producers, authors and performers of the most popular songs on the radio, videos and artists on YouTube. Special prizes FonMix noted singers whose songs most often heard in the public space of Russia.
Valery Meladze, Dima Bilan and Max Barsky named the best artists, songs each of them sounded on radio stations of Russia in the course of the year more than 3 million times.
Lobodabecame the best performer on radio stations in Russia, her songs gained 2.6 million broadcasts on radio.
Artik & Asti and Hands Up! were the most popular groups on the radio stations of Russia.
"Sad dance" performed by Artik & Asti, "Voices" Andrew Voiced, "Instadrama" performed by Loboda recognized as the top hits of the year on radio in Russia.
Tree recognized as Artist of the decade — songs from 2010 sounded on the radio of Russia and the CIS countries nearly 20 million times, more than any other performer in radio.
Max Barsky received a special award Top Hit Music Awards for a record 16 weeks on the 1st place of the chart Global Top Radio Hits in 2020. The duration of stay on the top of the chart Max Barskih surpassed all other singers, including Billie Eilish and Ed Sheeran.
Organizer Top Hit Music Awards 2020 performs a musical platform TopHit.
Detailed information on TopHit and THMA can be obtained from Igor Kraev and Pavel Balashov.