The first single from the new album, side-project of group Bi-2 "Odd warrior"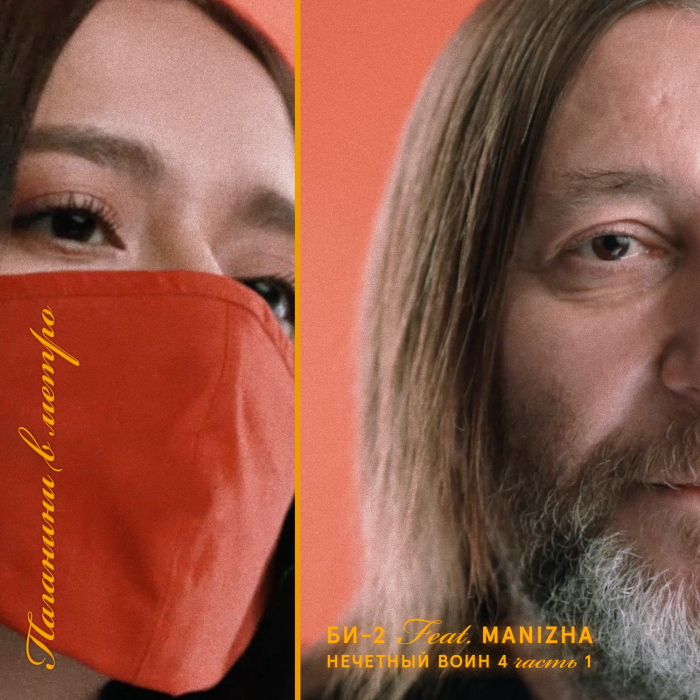 Photo source:
The press service of the artist
Side-project of group Bi-2 "Odd warrior" is going to present the seventh Studio album "Odd warrior 4. Part 1". Official album release is scheduled for fall 2020, and while the musicians presented the first single called "Paganini in the subway", which was performed by Shura Bi-2 and Manizha. Independent singer also became the author of the idea of the video clip to the song:
"This video is about the power of habit, about the external factors and limitations, - said Manizha, - And that no matter what, you're you, and it will not change anything. Even if Paganini played in the subway, he would be what he was... In terms of the quarantine we were shut up in their apartments, in their thoughts. As Brodsky, "merged with the Wallpaper." But despite the limitations there, behind the door, life..."
The new album will include 13 tracks, which was traditionally celebrated famous musicians – friends and colleagues of the group Bi-2. The first participants of the project stated: Renars Kaupers (Brainstorm), Vladimir Kotlyarov ("Porn"), Inna Zhelannaya and Igor Zhuravlev ("Alliance"); and the composition of stellar artists will be announced closer to the release of the album. All songs from the new release were written over the past year and a half Mikhail Karasev. An interesting fact was that the second part of the album "Odd warrior 4" was ready before the first part is already out in 2019 year. The album is called "Retro Edition" because of its nostalgic sound, referring to Western music of the 70s.
The new release is not accidentally scheduled for the fall of 2020: this year the musical project celebrates milestone anniversary – 15 years. "Odd warrior" was published in 2005, the birthday of the poet and composer Mikhail Karasev, the founder of the popular in Belarus in the 80-ies of the group "Sunny side". "Odd warrior" became the first and unique Russian side-project in its Western sense: the creative Union of dozens of people – Russian rock-stars, engineers, and composers to create completely new musical sound, in which artists perform songs in unusual genres.
Coming in the autumn on the grounds of group Bi-2 online you will see the multimedia project, which will introduce a 15-year history of "Odd warrior". On a special website will be available all albums side-project, a unique video and audio materials, previously unpublished facts about the project and its participants.