Premiere - Ensemble "Mechta". The Album "Mathematics"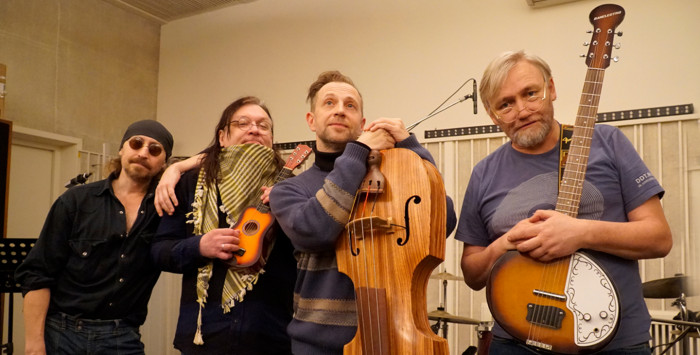 Photo source:
the press service of the artist
Rabinow Konstantin "Kuzya UO" (former participant of the Coffin) died in March. The songs that they together with Alexander Brovko (DDT) had written, designed and released as an album on 20 July 2020.
The Dream Of Mathematics. Album of 7 original songs and one cover of BG's "They call it the Blues."
1. Socrates and others.
2. Child.
3. Mathematician.
4. Moth .
5. Zheka already in tel Aviv.
6. They call it the Blues.
7. Simple song.
8. Came to us.
Ensemble Dream - a fantastic, outrageous and unpredictable project by Konstantin Ryabinov team leader Kuzma and virtuozy, also known as Kuzya UO in 1984 with Egor Letov who founded the group "Civil defense" and Alexander Brovko, video artist DDT.
Alexander played with Yuri Morozov, Dangerous neighborhoods in DDT since 1991, and recorded albums Actress Spring Is all Plastun was Born in the Soviet Union and others. With Constantine Rowanberry started to operate since 2003 in the project "Kuzma and virtuozy", and in 2018 already, as an ensemble of a Dream. Drums with another musician GO - Andryushkin Alexander (San Sanych).
The album was also attended by Billy Novick, J. Zadorov, E. Hinkelman, K. Kislitsina.
To LISTEN to the ALBUM the Dream - Math: http://band.link/maths