"Enjoy your bath": "NASHE RADIO" was given a BATH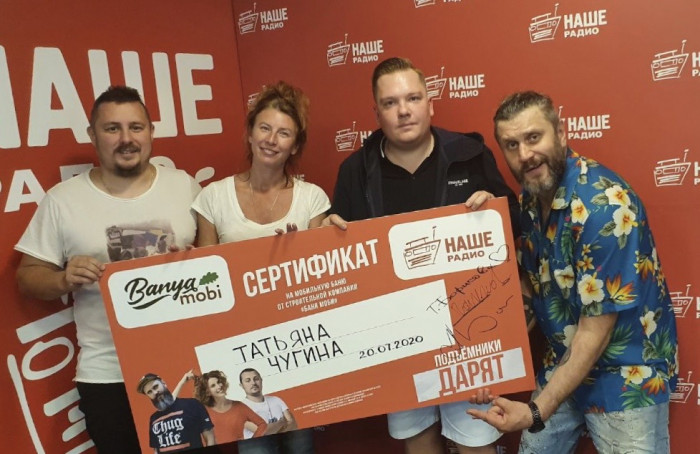 Photo source:
Press service
On Our Radio ended the campaign "give Lifts".
From 29 June to 20 July in the morning show from 7 to 11 am was played prizes from broadband plasma TVs to exciting cruises on the boat. But the main prize, who fought more than a hundred thousand fans of Our radio mobile bath from a construction company <Moby Bath> built specially for the lucky listener of the radio <Radio>.
The finals took place on July 20 in a live morning show <Lifts> - and a happy owner of a mobile bath was Tatiana Chagina from the little village in Ramensky district, Bykovo. Follow the broadcasts of the radio <Radio> not to miss your chance to win valuable prizes and get positive mood.