There was a guide on saving and withdrawal from the crisis for the industry, show-business!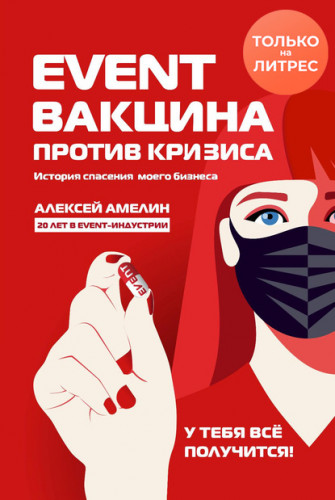 The owner of the event Agency Alexey Amelin presented his unique new book "vaccine Event" that will help all workers in the entertainment industry to maintain and even to strengthen your business in times of crisis!
Once in a difficult situation due to the pandemic coronavirus, the author begins to look for ways to save their business. With over 20 years of experience in the industry, after analyzing the stories of colleagues, partners and customers, Alexei managed to find the patterns of way out of any difficult situations. That's what he decided to share with colleagues in his book.
From the "vaccine Event" you will be able to learn how to keep your business, without losing family, employees and customers.
Buy the book on the website and in the Litres app.
The link to the book: https://www.litres.ru/aleksey-amelin-24140/event-vakcina-protiv-krizisa-istoriya-spaseniya-moego/