The MOVIE was presented in Nizhny Novgorod!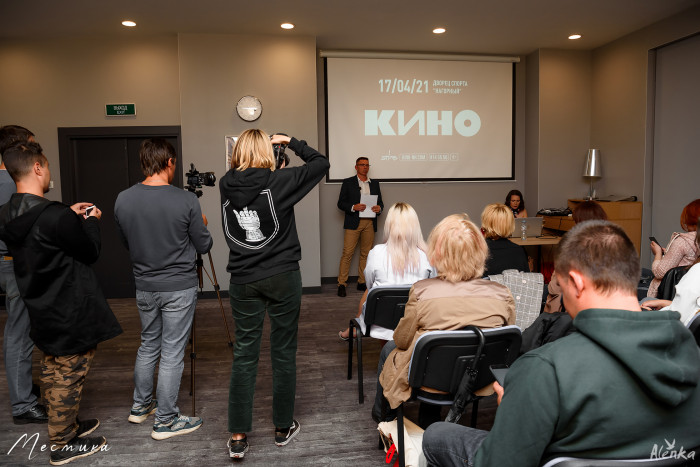 Photo source:
Alyona Chizh // MESIKA
Imagine that a group of Movie going again.
On August 13 in Nizhniy Novgorod the presentation of a unique concert MOVIE, which will be presented to the citizens on 17 April 2021 at the Palace of sports "mountainous".
The programme is based on real voice of Viktor Tsoi, digitized from the original multitrack recordings Movie. In a group of two original bassist for the different years, Alexander Titov, Igor Tikhomirov, and longtime guitarist Yuri Kasparian. The concert also involved the drummer, keyboardist and rhythm guitarist.

This is an unprecedented event — a group of Movie was not going for 30 years. One of the creators and producers of the show — Alexander Tsoi, the son of Victor.
Nizhny Novgorod became the first of the regional cities, which will host this project. On the day of the presentation, the organizers gave the official start of ticket sales for the event.
Also, the press conference participants were shown videos of the rehearsals of the musicians and the teaser of the project.
The concept of the project is to show how the performance of the Cinema can be nowadays, with a modern sound and stage production.
Become part of the Legend. An event not to be missed. Two hours eternal songs with a modern sound and stage show.