The coronavirus is killing the music industry, what can help it?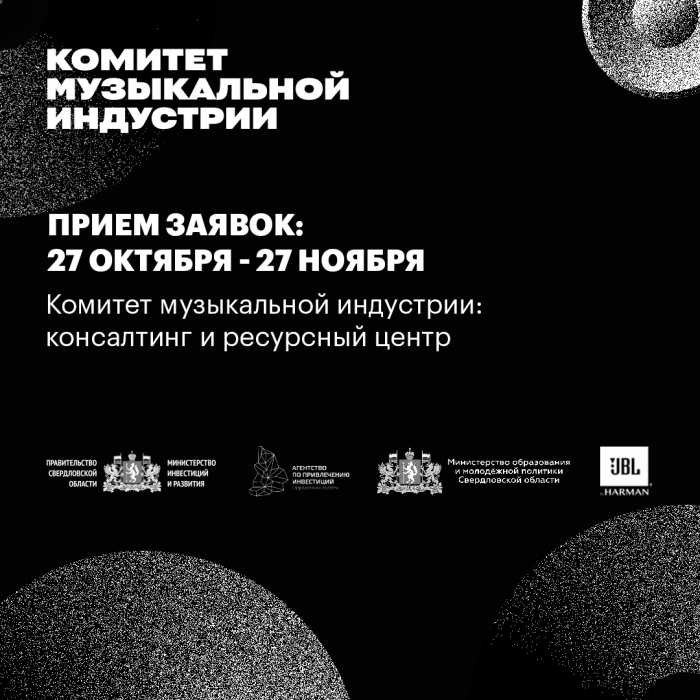 Photo source:
пресс-служба организаторов
Комитет музыкальной индустрии разработал систему мер поддержки для начинающих представителей музыкальной отрасли бизнеса Екатеринбурга и СО. В неё входит серия консультаций для компаний и ресурсный центр.
У музыкального бизнеса есть возможность взять в пользование звуковое, презентационное и световое оборудование на свои проекты или прийти на консультации по вопросам согласования проведения мероприятия и юридической помощи.
Среди возможностей, которыми предлагает воспользоваться Комитет музыкальной индустрии: доступ к бизнес-аккаунту в Zoom, доступ к персональному аккаунту в конструкторе сайтов Tilda, бюджет на продвижение проекта ВКонтакте, помощь волонтёров и информационная поддержка (от Ural Music Night и Комитета музыкальной индустрии Свердловской области).
Поддержкой могут воспользоваться молодые представители музыкальных организаторов от 18 до 35 лет, а также начинающий музыкальный бизнес Свердловской области: организаторы концертов или фестивалей, молодые промо-команды, независимые промоутеры, продюсерские центры, звукозаписывающие компании, репетиционные базы, компании по аренде и ремонту звукового и светового оборудования.
Прием заявок продлится один месяц: с 27 октября по 27 ноября.
Чтобы стать участником программы и получить консалтинговую и ресурсную поддержку от Комитета необходимо заполнить заявку на сайте http://makemusic.world/add/?new=consult
Проект реализуется при поддержке Министерства инвестиций и развития Свердловской области, Агентства по привлечению инвестиций Свердловской области, Министерства образования и молодежной политики Свердловской области
Партнером проекта Комитет музыкальной индустрии является компания Harman.