On 19 October via Navigator Records released a new mini-album "Personal. Part 1" group PRAVADA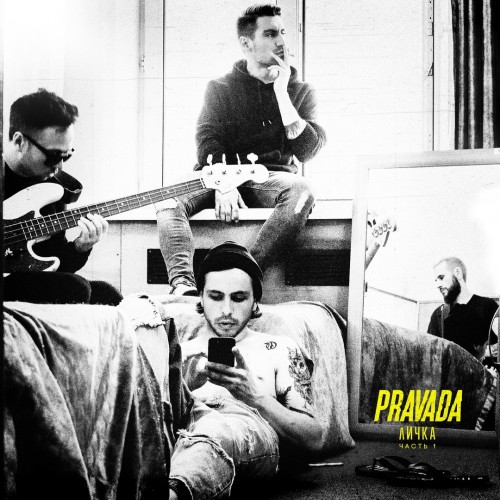 Photo source:
The press service of the group PRAVADA
On 19 October via Navigator Records released a new mini-album "Personal. Part 1" the St. Petersburg group PRAVADA. In the recording, which took place at the Studio "TS Recording Studio" took part each of the team Mikhail Tebenkov, known for his work in "Surganova and Orchestra", "Assai" and so forth.
"These are songs about personal experiences, - says the leader of the PRAVADA Yuri Barriers. Something that is dear to everyone, at different stages of his life. The subjects of the compositions were taken from the personal messages in social networks, so the name for this release was predetermined".
Part of the mini-album includes 6 tracks: "Sleep", "that which is with me", "Cobain", "Fuck you and him", "her" and "PM". According to the musicians, this record from previous works is distinguished by the sound team decided to abandon the post and "bells and whistles", not to burden songs, sophisticated arrangements, and focus on the content. Now in the process of installation is a video for the track "For her", directed by Michael Topalovym in mid-October.
The St. Petersburg group PRAVADA was created in 2014. For 4 years the musicians became winners of the Russian stage of the Emergenza festival, was among the winners of the international finals of Taubertal Emergenza World Final 2015 in Germany, has performed as the opening act Imagine Dragons, The Neighbourhood, Enrique Iglesias, Panic! At The Disco, One Ok Rock and Kaleo, participated in the largest festivals of the country, including "Invasion", VK and Maxidrom Fest.
PRAVADA - finalists of the Lenovo Vibe Fest and Metro On Stage nominated "Chart dozen" in the category "Hacking" and "Fifth Real Prize MusicBox 2017" in the nomination "Promotion of the year". 23 March 2018, the band has released the second full-length album "Romance", clips on tracks from which got in rotation on the leading music channels of the country: RU TV, "Music First", 1HD, etc. 6 April released a duet with Svetlana Surganova song "the City". The presentation of the new mini-album will be held in Moscow (18 November, club "16 tons") and in St. Petersburg (November 25, club ZAL). The second part of the album is scheduled for spring/autumn 2019.