Konstantin Ivlev will teach a harsh but tasty lesson to the newlyweds of St. Petersburg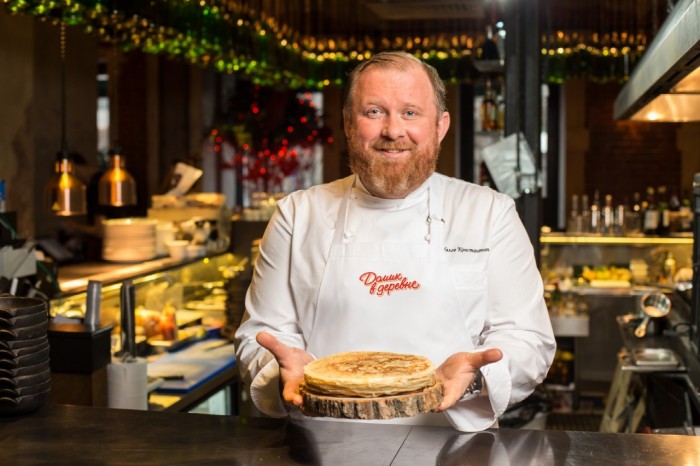 Photo source:
The press service of the artist
Konstantin Ivlev will teach a harsh but tasty lesson to the newlyweds of St. Petersburg
When the romantic relationship breaks family life, some couples find themselves unable to agree with each other. But what could be easier and more interesting, than to turn everyday issues into a game? How to talk to each other openly and tasty?
Registry offices of St. Petersburg and the brand "Domik V derevne" launched the culinary program #vkusnenkogo. Newlyweds 2018 learn how to keep the romance alive, to diversify and to brighten his family life. How to give pleasure to each other in the most banal things, tell the well-known star wife.
On 25 October in Saint-Petersburg in the Studio Culinaryon on the Embankment of the Moika river by the famous chef and the harsh TV host countries Konstantin Ivlev will hold a master class in the culinary program for the preparation of the newlyweds household #Vkusneishee from the brand "Domik V derevne".
The chef, the past practice in the best culinary schools in the world and Michelin-starred restaurants in Europe, knows how to admit the best feelings in the world Breakfast, to persuade children to eat healthy porridge and apologize with cheese casserole.
After all, the house of Konstantin Ivlev - not the controversial host of "knives" and "Hell's kitchen" and family-oriented with twenty years of experience, father of two beautiful children and a husband, in love with his wife from the first sight and to this day. He tells about all the intricacies of a long relationship: when and how to make cheesecakes tender and fragrant stew, as skillfully bypass sharp corners and not lose contact with the younger children with the help of homemade ice cream.
The chance to attend master class #Vkusneishee from chef Ivlev every couples who had applied to the Registrar in October 2018. For this you need to register on the website
https://domik-v-derevne.com/cookingwithlove.
The series of workshops held in four Russian cities - Moscow, St.-Petersburg, Novosibirsk and Kazan.