"Jacket people" are "DNA Strands" (Bi-2 and Monetochka)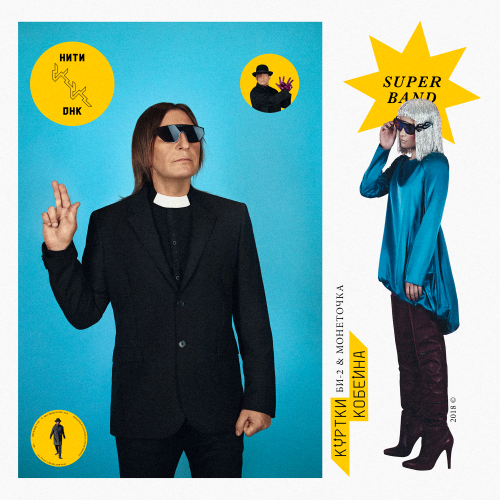 Photo source:
Press service
"Jacket people" are "DNA Strands" (Bi-2 and Monetochka)
Created by team "b-2" supergroup "Jackets Cobain's" 2 days after the release of the first track "Hunting for grasshoppers" (Bi-2 + Diana Arbenina + Vitaly Dubinin + Yuri Usachev + Pyotr Mamonov) has released a new!
The Duo "DNA Strands" Shura Bi-2 performed with singer Monotachi.
Monetochka: For me, the b-2 is a group-a legend, which I have long admired. I look up to them in many ways. And recorded together with Shura's song for me was super interesting.
Shura Bi-2: This song was composed by our friend Oleg Chekhov. When Lev heard it, he immediately proposed to invite Minutochku. I am very grateful to him for this idea, because our voices are very interesting together, and I think it's a great song!
In early September on a new song called "Jackets Cobain" was shot the clip, which was directed by Igor Shmelev, who directed another video for the group Bi-2.
Monetochka: the Song "DNA Strands" are very delicate and naive that gives a Director carte Blanche in creating the clip. Here it was possible to realize any idea, and what we took, in my opinion, turned out the most weird, unusual, fashionable and stylish. I love trying different images, in different guises – and it was another awesome experience! I have been a Firebird, and a Princess, a beauty, tried and other unusual vivid images, perhaps, for me, is not typical – the more interesting I have done.
Jackets Cobain – DNA Strands [Monetochka, Bi-2]