Sasha Samoilenko & Tomas band played in opposition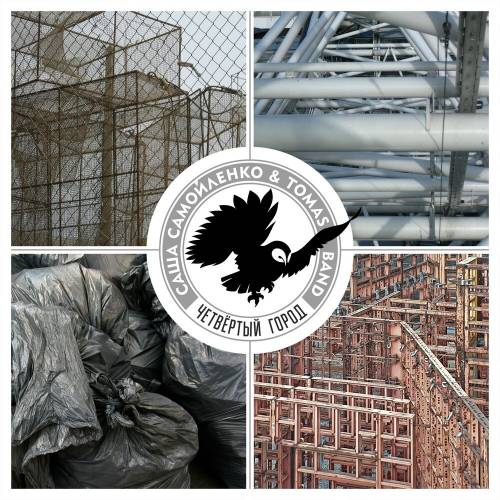 Photo source:
event news service
Sasha Samoilenko&Tomas band (ex-Thomas) showed a vigorous four tracks for a rock festival, meetings and travel.
New work by Sasha Samoilenko&Tomas band (ex-Thomas) combines four main musician of the city. In geography from the southern Urals to the Baltic sea, through Chelyabinsk and Moscow. Two songs were recorded in Riga with the Latvian musicians, and the rest in the Moscow Studio, a couple of longtime drummer Vladimir Nikolayenko, with whom Samoilenko started playing the game in Magnitogorsk, later moved to Chelyabinsk ("Thomas" was formed in Chelyabinsk).
The album was entrusted to Alexei, Usenko from the group Znaki, and completed the circle mastering in the southern Urals.
Participated in the recording:
Sasha Samoilenko | vocals, guitars, tambourine, song, arrangement/
Vladimir Nikolaenko | shock 1, 4/
Alexandr Balaganov | shock 2,3/
Sergey Ugins /bass 2, 3/
Nikolai Grunichev / solo guitar 2, 3/
entry – Dmitry Palo (Riga) 2,3 / Sergey S. Akinin (Moscow) 1,4/
mastering – Alexey Uslanka / mastering: Andrey Kostyuchenko
cover – Alexander Korotich (+ text Freddy Krueger)