"OUR TV" restarts format: Russian rock where it lives!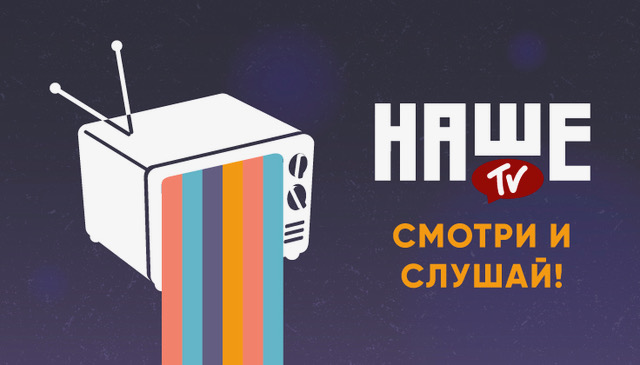 Photo source:
Press service
"OUR TV" restarts format: Russian rock where it lives!
From 1 April the "Media holding" announces a large-scale restart of the format of the Russian music and entertainment channel "OUR TV" under the concept, designed to preserve the heritage of Russian rock culture and to acquaint the audience with new talents, storming musical Olympus.
Updated music content "OUR TV" will reflect all facets of the formation of the national underground legends of Russian rock, such as DDT, "the time Machine", DDT up to modern indie teams and alternatives of the third Millennium in the CIS.
Since the birth of Soviet rock that bears a powerful protest the charge, was the most clear and dramatic expression of a whole generation. Culture modern Russian composers were prolific in talent from rappers to punks and pop divas.
The TV channel "Our TV" - a unique platform that reveal to the viewer the essence of Russian rock-n-roll - was launched at the end of December 2015 and at the start the audience was 2.7 million viewers from Vladivostok to Kaliningrad. Currently, the coverage of the channel exceeds 28 million subscribers and is available in all packages of cable and digital operators.
Original content presents concerts of legendary performers, performances on the Main adventure of the year - festival "Invasion," the rock award "chart Dozen" and self-produced programs.
The TV channel "OUR TV" is also available online on the website nashe-tv.com.