The list of scenes of "Ultra" added to the five participants!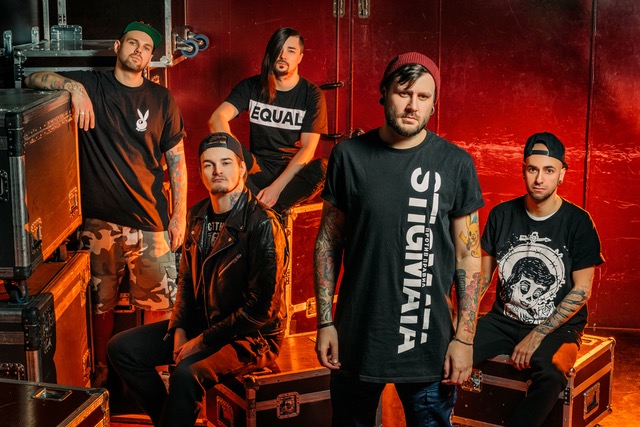 Photo source:
Press service
The list of scenes of "Ultra" added to the five participants!
STIGMATA and "kitty" told me that will play on "INVASION-2019"
We continue to acquaint with the participants of festival "INVASION-2019", which will be held in the Grand Zavidovo, from 19 to 21 July.
This week a list of the new scene "Ultra" joined "portion of the" hot bands playing a variety of rock, from rap to alternative. So, on the Main adventure of the year will light:
STIGMATA
[AMATORY]
Casual
Bricks
"kitty, kitty"
"The festival was very varied in all the years that we play on it. Of course, changing for the better. There are many scenes in certain directions, that is, the audience reach has become wider. From last year's performance was memorable for good weather and great reception of the audience. Everything was great! As for our program, it will likely be hits and the best fighters. So that people could sing along and jumping around with us, and knew the material. Perhaps there will be new songs. Come and hear for yourself. And performance I'd like to see Sam group Lumen. See you, friends, on the Main adventure of the year," said frontman STIGMATA Artem Nelson Locky.
Alina, the lead singer of "kick-keys": "We are preparing a very powerful set, so be sure to pull up to our performance. Will rock together on the Main adventure of the year!"
"Looking forward to meeting guests and participants of the "INVASION". This is our first festival season. We prepare the coolest program," added another singer, Sonia.
We will remind that on "INVASION-2019" to go: 25/17, Anacondaz, Casual, F. P. G, Lumen, STIGMATA, The HATTERS, Aquarium, Alisa, Bi-2, Bravo, team contract, Vadim Samoilov, Vyacheslav Butusov, Garik Sukachev, Louna, Gleb Samoilov & The MATRIXX with a Symphony orchestra, [AMATORY], Andrei Gromyko, Goodtimes, Dolphin, DDT, CASPCOM, kitty, Bricks, Mumiy Troll, Murakami, Narimono Theophanes, Nerves, Night Snipers, Clay, picnic, Plan Lomonosova, Surganova and orchestra, the spleen, the black Dahlia murder and many others...
Announcements of new members, the fresh tracks of the most notable representatives of alternative music wave, details about the stage of "ULTRA" catch on radio "ULTRA" (radioultra.ru). ULTRA - alternative radio!
Tickets are available on the official website nashestvie.ru.
All details about the festival "NASHESTVIE" 2019 - on the website nashestvie.ruin the air of Our Radio and social networks of the radio station.