BOJENA released a new album "Silver bullet"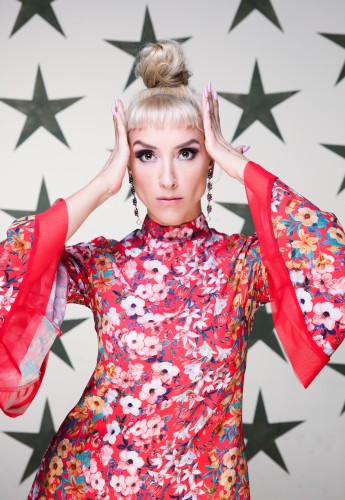 Photo source:
Press service
BOJENA
Real name is Bozena Wojciechowska.
Russian rock-singer. Songwriter. Producer.
Someone says and someone does!
For a long time, in the music world, a lot of talk about "fresh blood" of eccentricity and a very boring musical clichés.
Russian rock singer BOJENA (Bozena Wojciechowska) offers you its new third album, "Silver bullet", extraordinary even for the Bozena.
An incredible mixture of styles. Unexpected and a nice-sounding combination of wind and overloaded electrical tools. The album is emotional, explosive, sentimental and sometimes even positive that had not been characteristic of Bozhenov.
It's a challenge, it is a challenge to anyone who believes that experimentation is boring stuff no unnecessary music nerds. Silver bullet sounds in one breath, surprise and curiosity with each track is only growing.
The album "Silver bullets" - when one soldier in the field, and even what.
No rules, no laws, that the soul is in the music.
To live the "Fresh blood"!!!
Download and listen альбомBOJENA"Silver bullet in iTunes,Googleplay
Yandex.music.
https://music.yandex.ru/album/7209615