NASHE Radio, ROCK FM and JAZZ FM 89.1 supported the action Total dictation 2019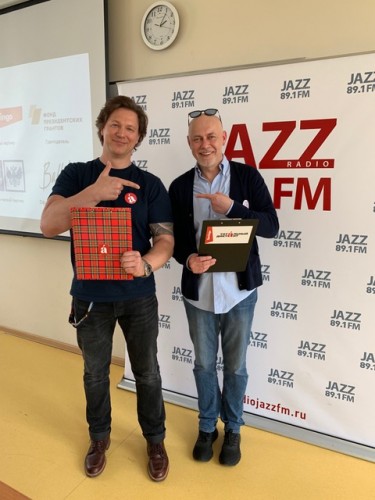 Photo source:
Press service
April 13 in Moscow in the eighth time took action Total dictation. Leading Our Radio Alexander Bon, Tanya Borisova, Igor Pankov, Director of programming radio ROCK FM and JAZZ 89.1 FM Alexander Bukowski and Mikhail Ikonnikov supported the "marathon" of universal literacy by reading dictation about 300 people on 3 stages.
Four fragments of the text of Total dictation was prepared by the writer Pavel Basinsky, the author of "the Russian novel or Life and adventures of John Polovinkin", "Leo Tolstoy: flight from Paradise", "the Noonday demon", "the Violinist is not necessary", "the lion in the shadow of the Lion. A story of love and hate" and many others.
In 2018, the event has covered 76 countries, integrating 227 thousand people in 1021 the city. This year it shares with 15-year-old joined 46 cultural centers and 128 libraries of the capital.
In Moscow Total dictation collected on 434 sites, more than 20 thousand people.