On the Forum Colisium will talk about how to become a successful Artist and sell a full house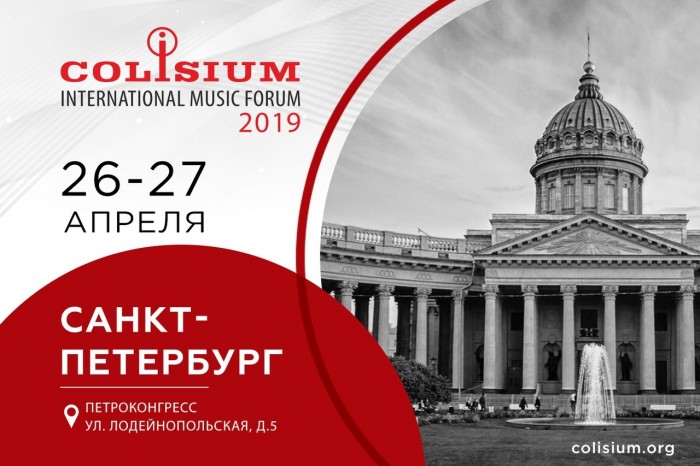 Photo source:
The Organizing Committee Colisium
Annual music forum will be held on 26-27 April at the Congress centre "Petrocongress", and will gather most of the players music and concert market: Artists and their management, producers, organizers of concerts and festivals, representatives of the ticket operators, record companies, record labels, concert venues, promoters, copyright and insurance activities.
In two days will operate simultaneously 5 halls with lectures, networking and exhibition from partners, and each evening delegates free showcase concerts promising musicians in clubs and themed stand-up-party from Central StandUp.
The forum is useful for professionals behind the scenes of the music, and for aspiring professionals, and for people wanting to understand the industry, to discuss partnerships.
The theme of the forum will touch on issues of the correct implementation of integrated tickets and promoting events, speakers will tell how to build tours across Russia and the world, how to remove "kapowie" videos, working with brands, sponsors, get grants from the state and to license the content.
Among the confirmed speakers: Ilya Bortnyuk (Tinkoff Stereoleto), Alexander Ionova (Inoteca, ex-producer of singer Buckwheat), Styopa Pestryakov (producer, concert and off-air time Comedy Club Production), Michael Ginsburg (Universal Group), Daria Isakova (Director of sponsorship and marketing, SAV Entertainment), Zoe Moscow state University (founder of the Agency Line up event/art/pr: marketing festivals OneLoveFest, Usadba jazz, Stereoleto, Present Perfect Festival), Nick Chernikov (video blogger, musician) and many others.
Colisium is thanks to the partners: Ticket operator "Kassy.ru", ticket system, "TicketsCloud", "QTickets" and "ProfTicket", specialists in licensing "Broma 16" for security measures "SDS", multi-functional concert complex "rose Hall" (Sochi), production center "Studio EKHF".
Detailed program and registration on the website colisium.org/spb2019
For students 50% discount