Taisiya Povaliy and Victoria Kohan released the song "I'm yours"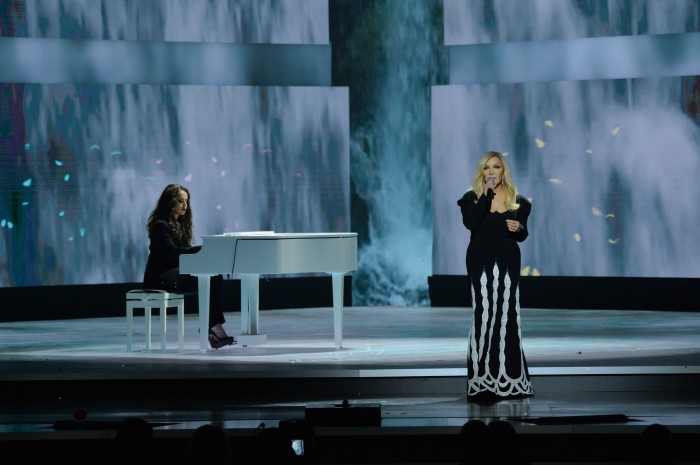 Photo source:
Press service
April 17, live on the largest Russian radio premiere of the song
Taisia Povaliy "I'm yours" with lyrics by the poet Mikhail Gutseriev and music composer
Victoria Kohan.
The song "I'm yours" was the fifth collaboration Taisia Povaliy and
Victoria Kohan, and like previous tracks – "Your arms embrace the family", "Tea with
milk", "the Heart is a house for love", "You are in my eyes look" were recorded in
Kiev, one of Europe's best music studios IKSIY MUSIC.
Victoria Kohan is not only the author of the hits from the repertoire of Taisia Povaliy, but permanent
partner of the singer on stage, she often accompanies her at the piano. This is amazing
organic Duo remembered by the audience of the "New wave", "Song of the year, White nights
Saint-Petersburg", Russian National Music award "Victoria" (by the way,
and Victoria Kohan, and Taisiya Povaliy are academics). And, judging by the fact that all
without exception, the songs of Taisia Povaliy music Victoria Kohan steel
real hits, the track "I'm yours" will also love millions of listeners on
all over the country.
"Victoria feels amazing poetry and music. I'm happy
perform those songs. I see them like my listeners, and you can safely call
Victoria present "Queen of the Heath" - shares his impressions
work with the composer, people's artist of Ukraine. – Our new work "I will
your" was very exciting and accurately conveys the state of love
women."
On April 17, the song Taisia Povaliy "I'm yours" in the air "Russian radio",
"Autoradio", "Radio Shanson", "Radio Dacha" and many others, as well as all digital
sites.