"Self-Government day" on Our Radio, which has long been waiting for!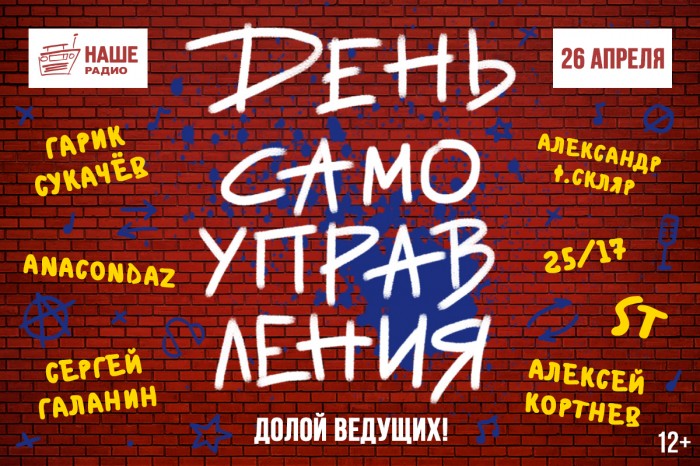 Photo source:
Press service
April 26 will go down in the history of the national broadcasting! The staff of Our Radio station decided to have an exclusive "Day Self" and to empower musicians and artists by hosting as a leading air.
First OUR star "doublers" will lead the morning show "Lifts" and entertainment program "the Daily Rate", "Behind the scenes", to answer the most uncomfortable questions of the audience and even live to sing live.
The most incredible live in "Day of Government" will play the legendary artists whose songs grew more than one generation, and OUR young musicians Garik Sukachev, Sergei Galanin, Alexey Kortnev, Alexander F. Sklyar, 25/17, ST, Anacondaz, TheHatters, Alexander "chacha" Ivanov, Brainstorm.
Listen to the air "the government of the Day" on the site www.nashe.ruand watch the video in social networks Our Radio. Don't miss out!