Group "Alliance" will perform at the "Wild mint" in an exclusive part!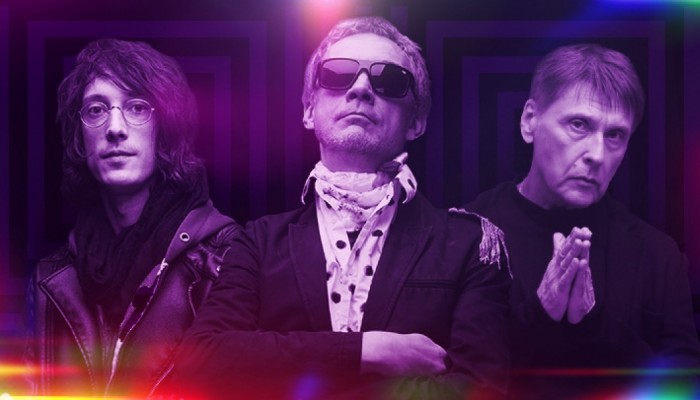 Photo source:
mintmusic.ru
This year multimedialny festival "wild mint", which
will be held from 28 to 29 June in Bukireva (140 km from Moscow), prepared
for plenty of surprises. One of them will be the performance
group "Alliance" in an unusual exclusive composition. The appearance
musicians at the festival will be an event for music lovers
for the "Alliance" in such composition not previously acted on any
concert.
"In the period, when he recorded the record "Made in white",
the band performed with Sergei Kalachev and Inna Zhelannaya, which
sang some songs, and with Sergey Starostin. And, actually, this
composed and recorded the album. I think many will be interested,
the only time the band will perform with these musicians
festival "wild mint" on June 29.
This is a great event for music lovers. For those who listened to music
then, this will be the event of the century. On June 29 the festival
"Wild mint" is a special set that will cover all ages
The "Alliance". The first album was recorded in
final form in 1984 and was called "I slowly
learning to live". Incidentally, we sang songs from this album on
the concert dedicated to the 33 anniversary of the band," said vocalist
team Igor Zhuravlev.
Recently it became known about the release of the new album of the band under
title "I wanna fly". According to the leader of the group Igor
Zhuravleva, the album became the first for more than 28 years. It includes
nine songs written by the band's keyboardist and songwriter "
dawn" Oleg Parastaev. It was his submission, the group broke into
information field: the previously unreleased clip "On the dawn",
which parastayev posted on the YouTube channel, scored for two days
half a million views. In addition, after the presentation fresh
the record can be purchased in a digital format that
group is a new experience.

Except for the team "Alliance" at the "Wild mint" will be
listen to artists working in a variety of musical
genres. The festival will feature: "mummy Troll", "Aquarium",
Basta, Primal Scream, Dolphin Faithless DJ Set, Dubioza Kolektiv,
The Hatters, Alai Oli, The Great Machine, Narimono Theophanes,
"Cockroaches!", James Leg, Zventa Sventana, "kachevniki", Ivan & The
Parazol, Shortparis, EUT, "Komsomolsk", OLIGARKH, The Blind Suns,
DaKooka, "Bricks", Lola Marsh, Sirotkin, "Marlins", Caleb Hawley,
Eric Lundman, Radioslam, Vurro, "Kasutama", Messer Chups,
Cut'e'n Bass, Anna Together Junkyard Storytellaz, "Sharpening", and Vice Versa
"Nahual", "Notebaert", "OWL", "Tintal", KOSMONAVTY, Parks,
Squares and Alleys, and others.
Official website of the festival: http://mintmusic.ru/
Where: aleksinskiy R-n, Bukireva (140 km from Moscow)
When: from 28 to 30 June 2019