Victor Komarov. Stand Up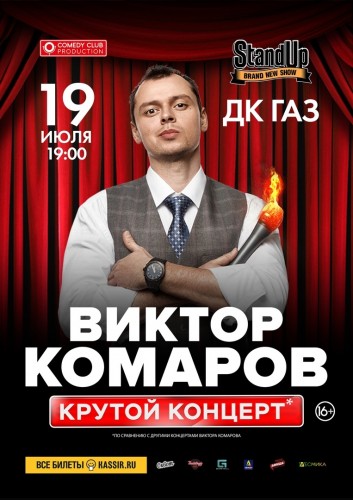 Venue:
Nizhny Novgorod, DC GAS
A visa is required:
For citizens of Russia is required
19 Jul at 19:00 on the small stage and GAS
Victor Komarov
Awesome concert*
*compared to other concerts of Victor Komarov
A great solo stand-up show.
The new material that you haven't seen on TV.
Tickets from 1000 rubles.
Ticket sales https://nn.kassir.ru/shou/dk-gaz/viktor-komarov-stand-up_2019-07-19
Tickets at no extra charge:
at the ticket office of DK GAS
store Squat (ul Belinskogo 38)
- school of rock Rocksteady (Bolshaya Pokrovskaya 32)