MAXSI and mini-ature from the Jura!Premiere! 20 September in St. Petersburg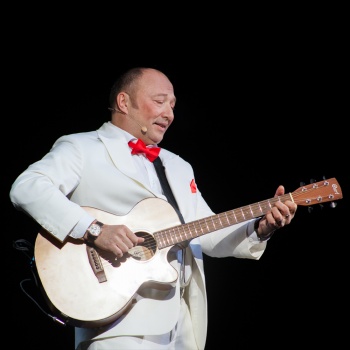 Venue:
The Variety theatre. Arkady Raikin, Bolshaya Konyushennaya 27
The jubilee Variety Theatre. Raikin
A new show from theatre's artistic Director, honored artist of Russia Yuri Galtseva. A kaleidoscope of bright, sometimes unexpected and hilarious offer returns on the Petersburg scene the forgotten genre - pop miniatures.
The famous miniatures Arkady Raikin became a legend of the local scene. Astroscience, an actress in fact accurate, they caused the audience burst of laughter, because they get to know themselves, their life, their surrounding reality.
What should be the thumbnail of the XXI century? The answer to this question is known one of the most loved comedians of the country Yury Galtsev and artists to its unique theatre.
Director — Yuri Galtsev
Category: 12+
Duration: TBC