EUGENE ONEGIN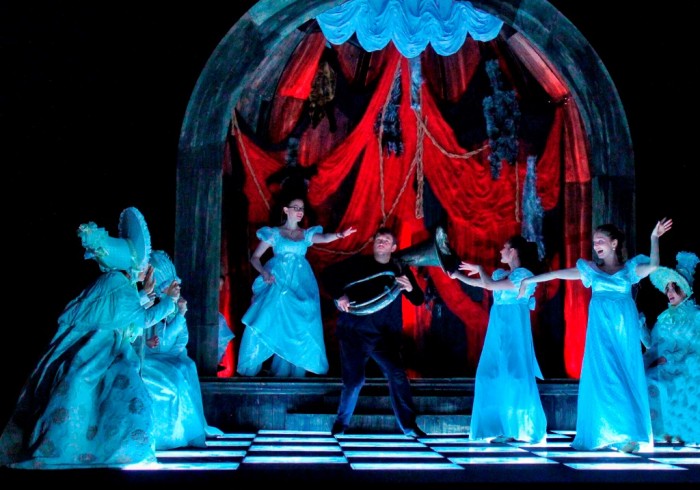 A visa is required:
For citizens of Russia is required
PREMIERE!
P. I. Tchaikovsky
EUGENE ONEGIN 12 +
Lyric scenes in two acts
6 and 8 June at 19.00
30 June, 18.00
Duration - 3 hours with one intermission
Musical Director and conductor - people's artist of Russia Pavel Bubelnikov
Director - people's artist of Russia Alexander Petrov
Opera by P. Tchaikovsky "Eugene Onegin", first saw the scene 140 years ago, has withstood countless productions almost all Opera houses in the world and has become a "cult", a reference work for people regardless of their age, nationality, tastes, professions. Isn't it all been said theatres in this "intimate but powerful drama" - in countless productions one of the most repertoire operas? Is it possible to open it something else? In the theatre "Zazerkalye" sure, that is possible. After all, the freshness of the music of "Onegin" feels, as he wrote Boris Asafiev as "fresh annual spring, when it seems like everything, every detail in it is thoroughly familiar and experienced. Suddenly will fall into the hands of the score, and once again will blow the music of spring freshness, and again a novelty:"
Help.
The premiere took place on 29 March 1879 at the Maly theatre by students of the Moscow Conservatory. Innovative indeed, revealing the drama of the inner life of the characters, "lyrical scenes" (so designated the genre of this Opera, Tchaikovsky) require execution of the most sincere and live without it is not open to students originality, authenticity, the inmost intentions of the composer, who was admitted in one of his letters: "If there was ever the music is written with sincere passion, with love to the story and to the actors thereof, then the music to "Eugene Onegin." I melted and thrilled with unspeakable pleasure, when he wrote it." Poetry was Pushkin in "Eugene Onegin" source of brilliant music that impresses with its drama, the true lyric inspiration of every spiritual movement.
Details: www.zazerkal.spb.ru/
The social network: www.facebook.com/teatrzazerkalye
vk.com/teatrzazerkalye