The RESCUER!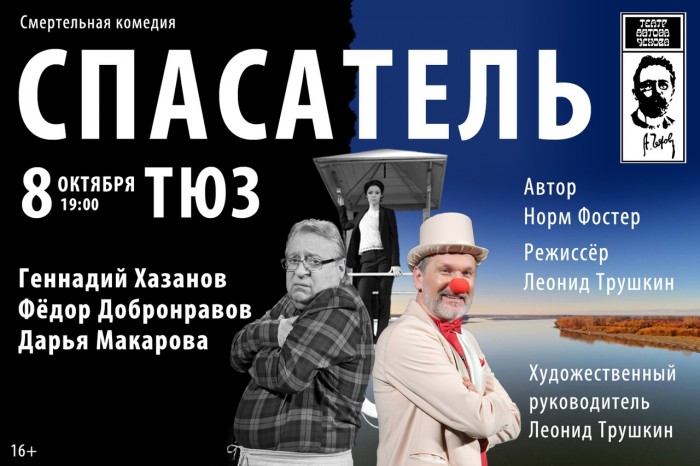 Venue:
Nizhny Novgorod, Maxim Gorky 145, TUZ
Concert "ALL STARS NN" represents:
8 Oct 19:00 theatre for young people
The RESCUER!
Deadly Comedy

Translation – Leonid Trushkin
Stage version of theatre of Anton Chekhov
Director – Leonid Trushkin
The Composer – Igor Krutoy
Starring: Gennady Khazanov, Fedor Dobronravov, Daria Makarova
Life is given to man once and we must live it so that was not painfully hurt for days lived without happiness, without love, without joy. Happiness. As it was desirable, and as may be unattainable. Or is it true? And happiness does not depend on any unknown forces and circumstances, and from ourselves? So how do you become truly happy?
Information by phone: +7 (831) 414-55-56