Rikki-Tikki-Tavi will teach children friendship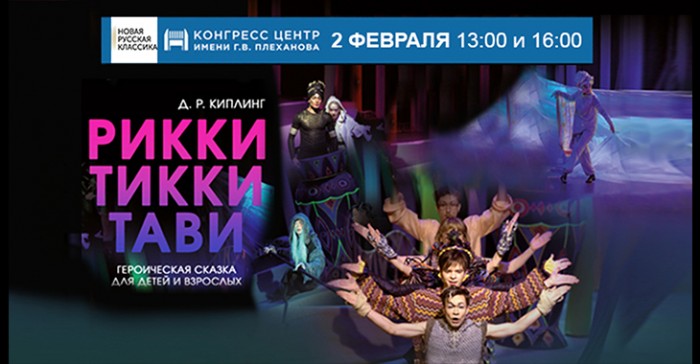 Venue:
Saint Petersburg, Congress center named after Plekhanov, Stremyanny lane, 28/2
Can't take children away from tablets and smartphones and don't know where to reduce the child this weekend? The Congress center named after Plekhanov and the "New Russian Classic" invites children and their parents on the performance of the Moscow Regional theater of drama and Comedy "Rikki-Tikki-Tavi".
"Rikki-Tikki-Tavi" is a heroic tale for children and adults based on the famous story of "the jungle Book" by Rudyard Kipling. This is the story of a mongoose that during the flood loses his parents and settled in the garden of the house where the family lives of the British. He becomes for them not only a pet but also a true friend. For the sake of his friends, a brave mongoose, risking their lives to enter into mortal combat with two poisonous cobras.
Age category 3+
February 2, beginning at 13:00 and 16:00
Link to ticket sales
13.00 https://iframeab-pre1943.intickets.ru/node/11368040