Exhibition of Vitaly Tyulenev "in dreams and In reality"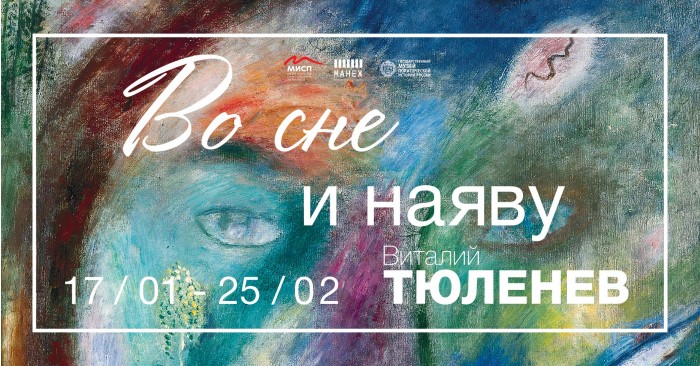 Venue:
Saint Petersburg, Museum of art of Saint Petersburg of the XX-XXI centuries, nab., 103
A visa is required:
РФ (для граждан России виза не требуется)
JANUARY 17 - FEBRUARY 25
Museum of art of Saint Petersburg of the XX—XXI centuries is the anniversary exhibition of St. Petersburg painter, graphic artist Vitaly Tyulenev (1937-1997).
Heritage Tyulenev Vitaly is a bright page of the Russian art of the second half of the twentieth century. He embarked on a career in the period of "Khrushchev thaw", which gave artists a certain freedom of expression, Vitaly declared itself a striking innovation. He created his own system, fine vision, which was based mainly on allegory, metaphor, hyperbole.
The exhibition "dream and reality" shows works Dating back to different periods of the artist, they reflect our reality, with all its complexities and contradictions. Images of Russia, Mother, Childhood, Nature, Revolution excited Tyuleneva throughout life. He devoted his paintings, appealing to the imagination of the beholder. His works are very unusual, with a multifaceted content, stories, evoking complex associative experiences.
Vitaly liked to play with the audience, confusing, swapping the top and bottom, heaven and earth, reality and unreality. On his canvases Tyuleneva fish floating in the blue sky, the roosters are dancing in the red cow, girls playing with milky clouds, and the leader of the revolution, Vladimir Ilyich Lenin, talking with the Angel of the Desert by the prophet John the Baptist.
Picture of fairy-tale and mythological nature are juxtaposed with the works of tragic sound, created in the period of perestroika. Seals deeply experienced the disintegration of the country, the collapse of socialist ideals in which I sincerely believed. Now in its creativity the most relevant topics be a violation of the previous values and the condemnation of the "new masters".
Vitaly lived a simple life, in which there were persecutions (dismissal from Academy of arts for the formalism), the recognition belonging to the group "Eleven", a community of young artists-like-minded people, leaving an indelible mark in the history of the Leningrad art was all but forgotten.
This anniversary exhibition aims to keep the name of one of the most interesting and unique artists of the twentieth century, to introduce his work to a wider audience.
Museum of art of Saint Petersburg of the XX-XXI centuries
embankment of Griboyedov canal, 103
Hours:
Tuesday from 14:00 to 20:00
Wednesday from 14:00 to 21:00
Thursday — Friday from 14:00 to 20:00
Saturday — Sunday from 12:00 to 20:00