The play "And what a dream..." at the Teatro Alla Brass "TODES"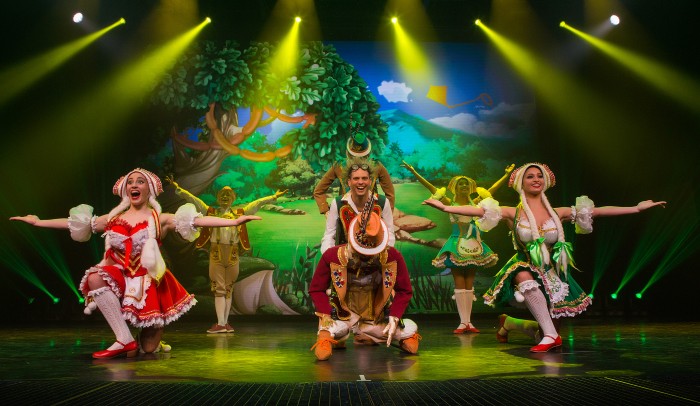 Venue:
Theatre of Alla Duhova "TODES", PR-t Mira, 95, build. 1, Moscow
A visa is required:
for citizens of Russia is required
Surprisingly bright and at the same time tender, passionate, energetic, sometimes funny and ironic, but in any case, the exciting dance performance "And what a dream..." will be open to You.
A new production of the famous choreographer, artistic Director and chief choreographer of the ballet TODES Alla Duhova is a dynamic, original, beautiful rooms, fine professional work of the ballet, unusual, spectacular costumes, wonderful music and colorful light show!
On the stage, as though in a fairy dream, the changing times and countries. The soft romantic morning in Paris gives way to a mischievous race of cowboys and Casanova at this time seducing gorgeous lady... In the mysterious world of dream there is a place of love, jealousy, and resentment, and reconciliation, and, of course, infinite happiness!
"And what a dream..." is a show that gives you the opportunity to embark on a journey through the imagination to their own dreams that felt and acted the part of Alla Dukhova.
Plays: 16,17 and 21 November.