Renata Litvinova, St. Petersburg Academic Philharmonic. Shostakovich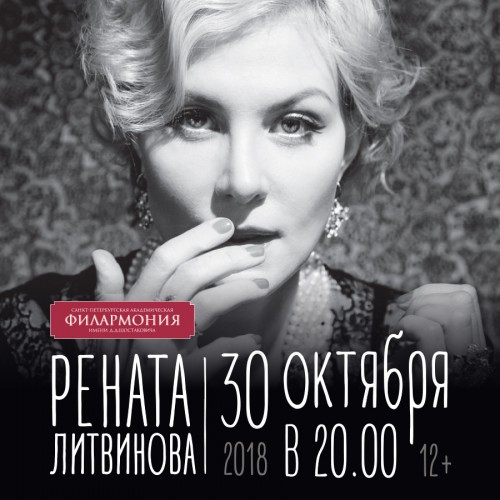 Venue:
Saint-Petersburg Academic Philharmonic. D. D. Shostakovich 2 Mikhailovskaya street
A visa is required:
for citizens of Russia is required
In contemporary culture Renata Litvinova became the focus of art in the broadest sense of the word. The talented actress, great writer and Director, a trendsetter, a charming woman – we can talk about it endlessly, each time discovering another facet of her talent. Balancing on the intersection of Arthouse and mass admiration not fully understood, and kissed by genius, she creates images on stage, in movies, in books, on canvases that stick in the memory and hearts of the audience.
"The meaning of life and no one assigns it to himself. I was assigned to main meanings – love. This is my concept," Renata Litvinova.
To touch the world of Renata Litvinova admirers of her talent can on October 30 in the Great hall of the Philharmonic. D. D. Shostakovich.
Beginning at 20:00
Tickets: https://pmishow.com/litvinova
Organizer: PMI