Sergey Rudakov in Vologda: autumn allamandola the acoustics
Notice
: Undefined index: wrap_width in
/myarea/web/mesmika/public_html/templates/boxed/content/default_item.tpl.php
on line
49
>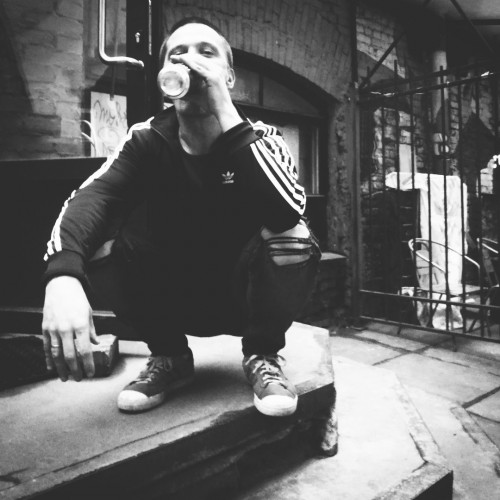 28th September in the cultural life of Vologda happened an important event - Sergey Rudakov from the group of Interference performed on the stage of the bar Oliver with a solo acoustic program.
While in the main square of the city the lovers of low cars on and off the bass and had fun driving in circles songs of dubious musical direction, Oliver at the bar at 22 o'clock began a recital of the master of vocational-rock Sergey Rudakov. The concert began an hour later because the alleged 21.00 the guests were clearly not enough to get acquainted with the entire bar menu is wonderful and cozy place Oliver. But to go on stage Sergei, the bar was decently full, as expected, by persons of all ages and degrees of intoxication.
This time promised a great solo program, and Sergei did not let down - in total it was played over thirty songs from different periods of creativity, but always favorite current topics: the "Blue trolley", "Good morning," "My April" - as rightly noted by Sergei himself this is "the most irrelevant song for autumn" - "the Bad guy", "the Perfect family", "Happy with yourself". The list of tracks under the authorship of Sergei is far from complete, as he played them in his own words, "at random".
Of course and without songs Radio has not been - "Fool", "Dance North", "Ugly", "Alice", "Shawarma" and others. Entirely about life and existence in its original form. Moreover, there was a feeling that some songs in acoustic sound even more interesting and heartier.
The whole concert with an interval kept within one and a half hours, during this time, played songs from almost every period of the Interference group and solo creativity of Sergei. After the show he Rudakov has shared details about the upcoming November concerts in St. Petersburg, Moscow, Cherepovets, and of course in Vologda, in the full strength of Interference. Promises surprises, guests, and many interesting things.
So subscribe to the news group and don't miss an important cultural event in your city in November!
author: Dmitry Kulagin