Combichrist made on 24 November in Saint-Petersburg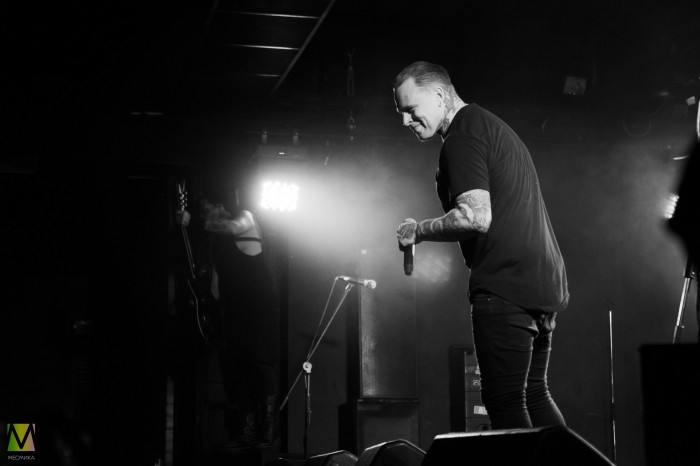 Photo source:
Yuri Fedorov // MESMIKA
American TBM/electro-industrial project Combichrist created by a famous Norwegian musician Andy Laplegua, again has pleased its Russian audience a great show in Saint-Petersburg.
November 24 in St. Petersburg, club Zal presentation of the new album "One Fire" which is the ninth album of the group. People as expected came a lot and all quietly preparing for the anticipated guests.
The concert was opened by a rock band in Kazakhstan "Jackass", which blew up the hall with their energy and dedication. Long time to be seen on the undercard, so that the audience are so supportive of someone. The guys managed to conquer the cold hearts of Petersburgers spent a Jackass and loud applause.
Exactly at 21:00 started playing the Intro in techno style and the stage began to leave the guys from Combichrist. First came both drummer Danny white and Oilspot who took everyone for your installation. Then came guitarist Eric 13, followed by group Creator and vocalist Andy Laplegua, who immediately performed the song "Hate Like Me".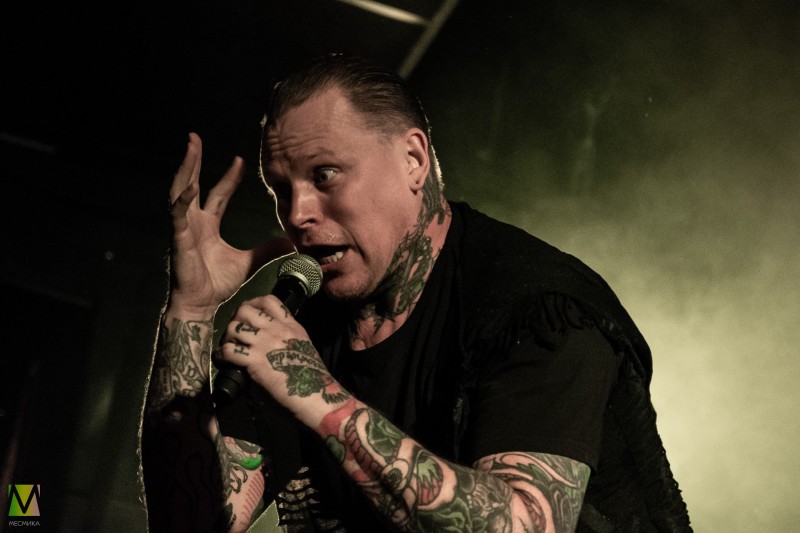 So the crowd did not relax immediately played two more powerful action movie "Never Surrender" and "Shut Up and Swallow", after which Andy welcomed the audience, asked if St. Petersburg to break away room and heard "Satan Propaganda".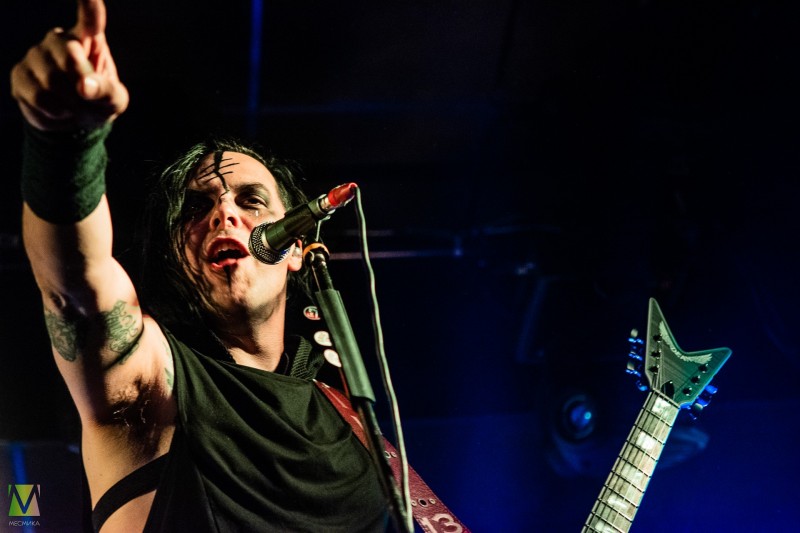 "Well how do you feel Petersburg? - continued Andy, Okay? Then continue to break away" and started playing "Guns at Last Down", which is in the center of the hall arranged a circle pit. Then Andy offered to dance to "Throat Full of Glass" and on the songs "Can't Control" and "Follow the Trail of Blood" the party continued.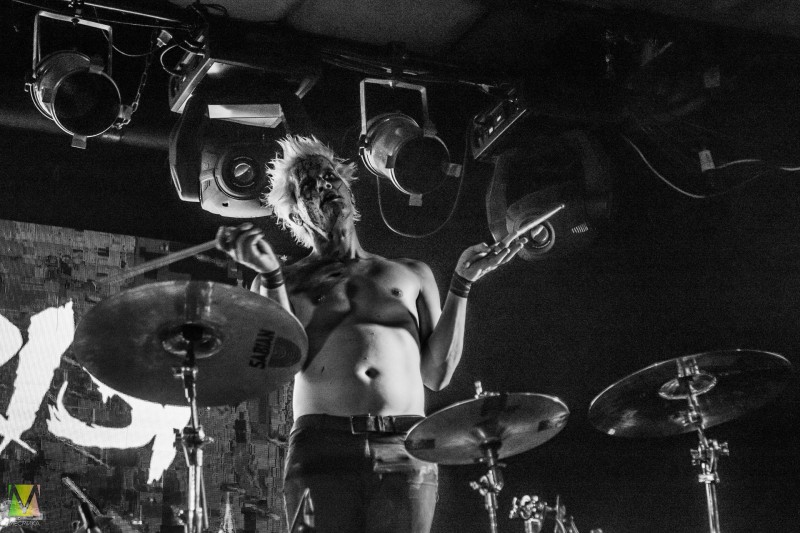 "Hey Petersburg, this is a very cool night and Yes guys I see you all over there?", said Andy, pointing to the Mosh pit and especially for them, performed "No Redemption".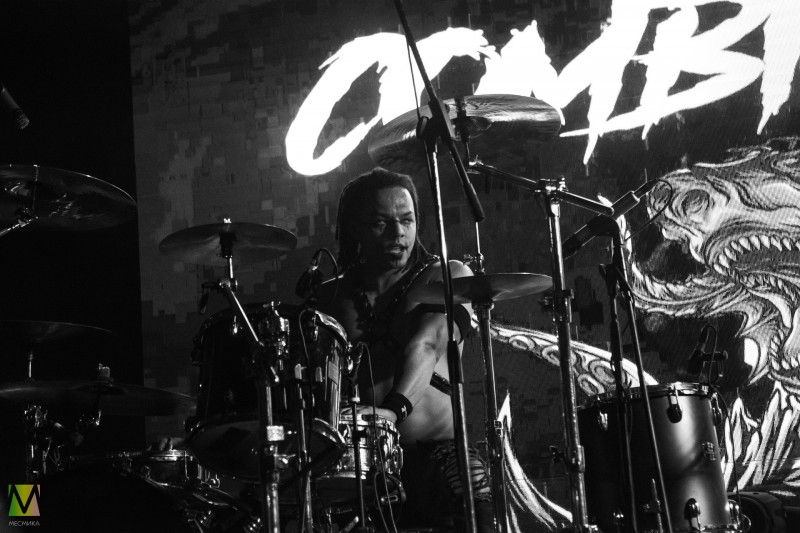 After Andy said he was very glad to be back in the Northern capital, and thanked those who came. After played Combichrist "Blut Royale", "They", and finished the speech "What The Fuck Is Wrong With You?", immediately after leaving the stage.
But the crowd was little seen and they were secondarily "We Want More" and Combichrist heard them. The men went out and immediately performed "Electrohead". Then Andy invited again to dance club Zal jumped by "Get Your Body Beat".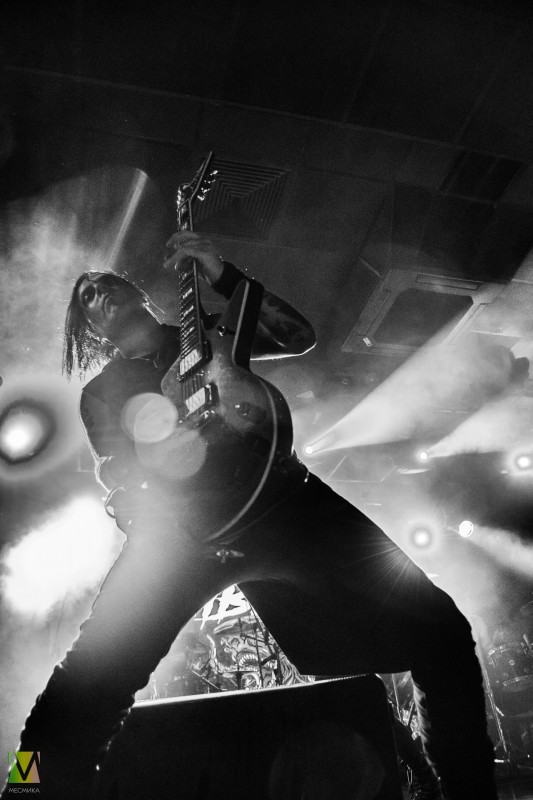 Raising his glass of beer Andy offered a toast to the guitarist Eric 13, as in the week he celebrated his birthday on tour. Congratulating Eric, they finished their drinks and played the long-awaited "Maggots at the Party". Graduated from the Combichrist song "One Fire", and then thanked the hall they went to rest a little to late to get down to the audience to talk, give autographs and make photos for memory.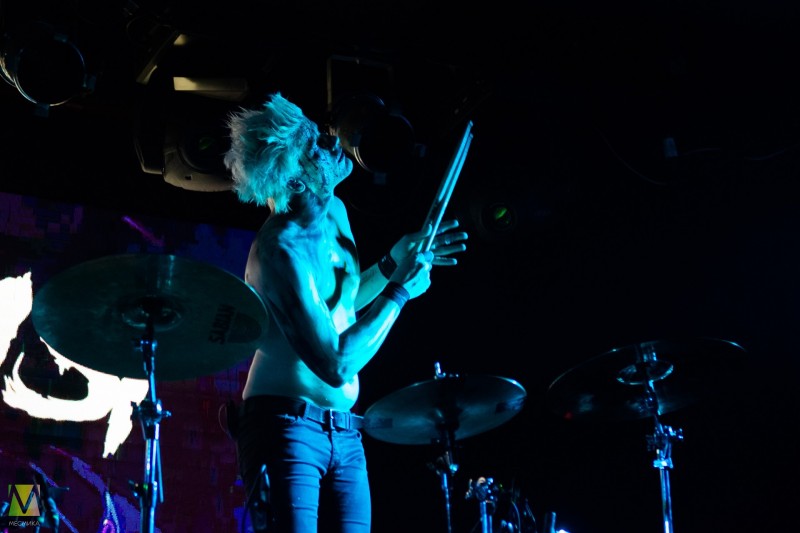 This long-awaited concert for many and it absolutely did not disappoint. Great sound and light. The return of the musicians is awesome, it is immediately evident that they enjoy their work and people feel it, leave the concert completely wet and with a smile.