January 13 was the last in the history of the festival "Old New Rock"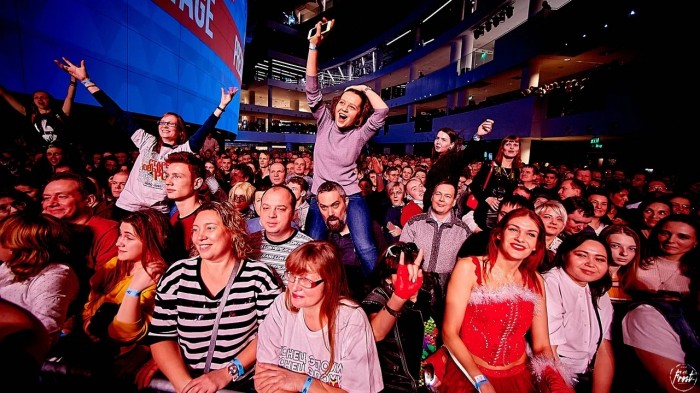 Photo source:
the press service of the festival
Author of the photo: Mikhail Morozov
Music non-stop lasted 6 hours. "Old New Rock-2020" was visited by 5200 people, 2500 fans gathered near the main stage during the performance of the group "CHAIF". The concert of legendary local band was the culmination of the festival. Vladimir Shahrin and the company made a surprise for the audience. Besides their own songs, "CHAIF" performed a few songs of the great Russian rockers: Mike Naumenko, Boris Grebenshchikov and Viktor Tsoi.
Some lucky guy got a hat of the legendary Hare – leading SNR, abandoned Vladimir Begunova from the stage into the crowd.
At a performance of the St. Petersburg group JunkyardStorytellazплощадка in the club "Centre" could hardly accommodate all comers.
This evening was made by 258 artists from 37 groups.
The Yeltsin Center had three scenes and lecture-hall, where young musicians could learn more about the history of the emergence of music festivals, music and linguistics, to hear mystical stories about the Beatles. The most popular was the Lion Gankin lecture about the history of the emergence of music festivals. The atmosphere of the last festival was impregnated with happiness and light sadness.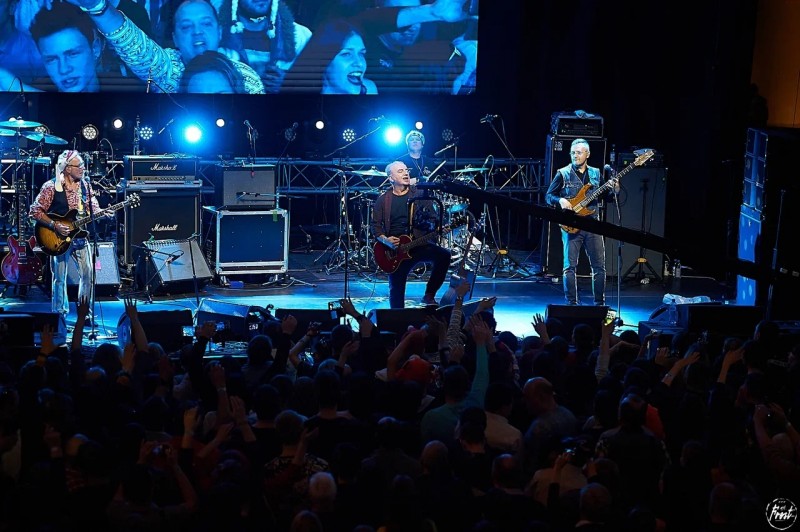 Direct online broadcast of the festival in the network "Vkontakte" and on the official website has collected more than one million views. Video of the festival made the rounds on the Instagram thousands of stories.
At the time, "Old New Rock" was the mouthpiece that gave the musicians the opportunity to bring their music to a wider audience. With the years, SSR has ceased to be just a platform that gathers music lovers. "Old New Rock" is an annual holiday tradition that warms people during the whole year. In the entire history of the festival about thousands of bands took the stage in front of a hundred thousand spectators.
Today is the era of "Old New Rock" ended with the traditional performance of the anthem of the festival "Sonia likes Peter" for all its participants. Guests didn't let the musicians and organizers from the scene.
But the official program of "Old New Rock" does not end there. 14 and 15 January will be held lectures and master classes for musicians about the role of the label in the artist's life from the heads of the label UP!UP!UP! Music and the genius of composers from the virtuoso pianist Peter aydu.