"Obsession" with music
Notice
: Undefined index: wrap_width in
/myarea/web/mesmika/public_html/templates/boxed/content/default_item.tpl.php
on line
49
>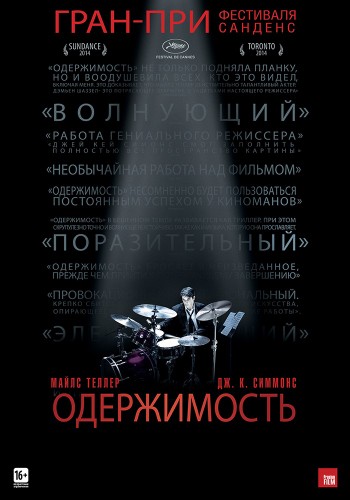 Notice
: Undefined index: wrap_width in
/myarea/web/mesmika/public_html/templates/boxed/content/default_item.tpl.php
on line
49
>
Photo source:
IMDb
The plot is tied around the 19-year-old Andrew Niemann (miles teller). For young men the concept of success and failures as well as narrow and closed world in which he lives. Andrew studies at the music Conservatory "Sheffer" (a fictional school) in new York. Dividing his life with a stuffy rehearsal rooms of the Conservatory and more stuffy Dorm room, where he squeezed a drum kit for extracurricular practice, the guy trains hard, eventually awakening the interest of the teacher Terence Fletcher (Jonathan Kimble Simmons). When it comes to the invitation to join the Studio band, Fletcher, Andrew believes that his ambitions will soon be completed, and efforts will be repaid in full. But it was much more difficult than you might imagine. Neumann repeatedly have to prove that he can become "one of the great men." However, in order to convince the stubborn Terence, will have to sweat and beat his hands to bloody blisters. In turn, Fletcher not always doing the right thing, but he genuinely believes that his actions, he encourages students to maximize their potential.
Amazing acting Duo of teller and Simmons gives a lively antagonism between coach and student. The film is directed by Damien Chases is an intense clash of two strong personalities.
The film is full of grandiose jazz sets, which will satisfy jazz lovers.
The picture has its drawbacks. The script is sometimes overly rude, and in the final part there are problems with plausibility. Spontaneous shots and cuts sometimes can seem too chaotic. However the motion picture carries a deeper meaning: to be truly great in everything you need to work until sweat and blood, work, until you hate someone who makes you work to achieve far elusive dream.