"Get out of my head, the lyrical heroes!" interview with Alexei Baculinum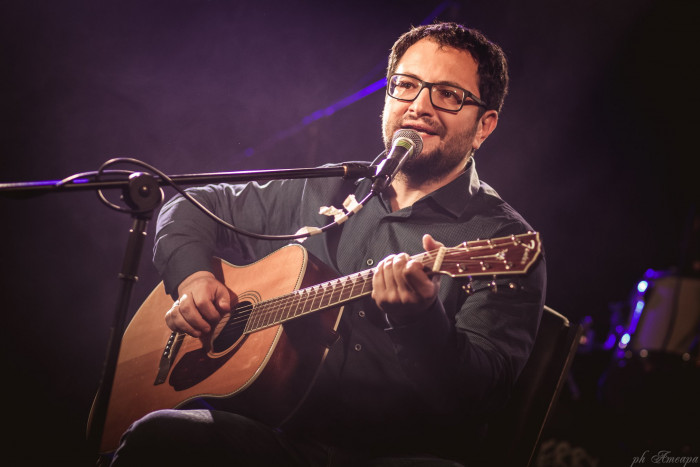 Photo source:
the press service of the artist
BAKUSHIN releases new single, "Anima". It's a romantic song, inspired by the writings of psychiatrist Carl Gustav Jung. But it seems to be meaningful "Jungian" references herein lies the discreet and unobtrusive male anthem simple human warmth in the relationship. We talked with the project leader Aleksey Baculinum and learned that suggested to him the theme of psychiatry in the works and if he uses the methods of scientists and doctors, renowned in the field, in everyday life.
I listened to your new single song "Anima" and I was under the impression that it sings someone who's been through a lot of agonising and ultimately found wisdom, peace and harmony. Is that so?
Partly. Her singing of man in a state of temporary equilibrium. And you will be able to keep is a big question and not a trivial task, until the end of life.

Can we say that all of my songs you live and then describe the sensation, or not all heroes lyric your creativity real?

Get out of my head, the lyrical heroes! Without you like much easier. It is always an experience and always try to capture the moment, like this text self.

So, after all everything is based on real events. The animus and anima, the Jungian archetypes. Why the choice of the theme? Are you interested in psychoanalysis?
The words are beautiful, I like. And sung well. We have half the country is fond of psychoanalysis, especially after the third or here to impress nobody and nothing.

Anima is Latin for soul. Do you believe in the kinship of men and women? Or love and partnership develops daily work?

A partnership is an agreement agreement. Make the decision, make commitments and execute them, and when easy and when it is impossible. The relationship does not preclude work, even on the contrary. And love is really about something else, and that other do not understand where it comes from and how to manage it.

Are you the father of many children. While a large part of your lyrics is dedicated to the divine source. Do you think that child should be educated in the faith or he needs to make such a philosophical choice and is already in conscious age?
I'm always for an informed choice and not to interfere. And I am convinced that a true believer does not need every day to nag and lecture home. All that is needed, the child will see you and take just by looking at your normal, routine interaction with the world. Especially noticing how words with deeds.
What about creative development? You bring to life your favorite authors? Familiarity with them is a "forced" or like "accidentally" along the way?
The eldest child of the original playlist was formed by me, when he had interest in music. So I went in, and something just showed him the way to his own favorites - now he's a tough lover with a bias in heavy. And small children's songs while listening.
Back to your creativity. When waiting for a new album?
Whether it is conceptual or just a collection of written in recent years?
It will be ideologically and stylistically. There will be songs of the past year, and some previously unrecorded songs, sometimes performed at concerts. Wanted the New year to catch, but I'm a pessimist - February 2021-th.

Which songs will sound in your own playlist?
I zeroed all the playlists and listen to old music spontaneously, according to mood, and the new - for referrals - every time I often stream just online without downloading. In my phone only uploaded my own songs.
The link for the new single of Alexey BAKASANA on all platforms.