Interview with "Plan Lomonosova": about the new album, crowdfunding, and drafts
Notice
: Undefined index: wrap_width in
/myarea/web/mesmika/public_html/templates/boxed/content/default_item.tpl.php
on line
49
>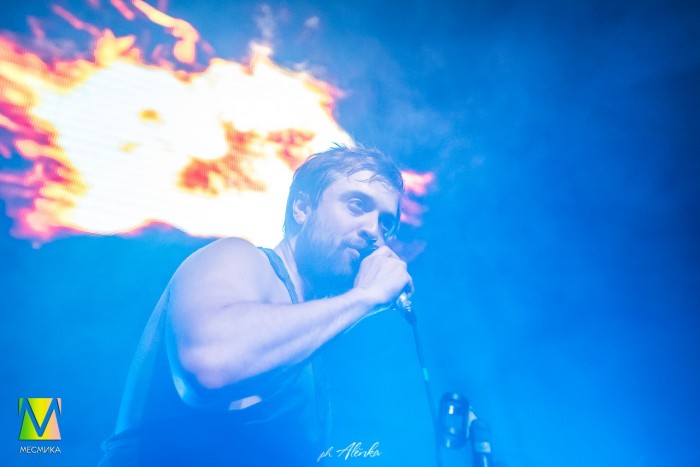 Notice
: Undefined index: wrap_width in
/myarea/web/mesmika/public_html/templates/boxed/content/default_item.tpl.php
on line
49
>
Photo source:
/// MESIMIKA
- All the latest albums recorded or otherwise abroad – Nashville, San Francisco, Helsinki. How and where was recorded the new album?
"Album IV" was recorded as the first, entirely in Russia. But this time we've written here in several places simultaneously: in Studio Vintage Records the drums and guitars at his base and brought them to mind on Giant records, the vocals were written in the Studio Meat factory and so on. We are partly at home tinkering with the album, which was cool. And the last Yes albums were recorded abroad, particularly in Finland and the USA. We gained experience and decided to experiment, to learn as much as possible to record themselves, on their own. We went abroad in order to learn from the experience and principles of work. To understand what sound do you can nerolite. We felt that in previous times had accumulated sufficient knowledge to make an album of his own, which he did. But if we need a new experience – be sure to think of something.
- On what impact this experience gained between the first and the new album?
- Speed (laugh). But difficulties still arise, no matter how much the experience was not. Ultimately, that's really cool and interesting. Despite the fact that the process of working on the record was associated with high psychological and physiological stress, is still very cool and exciting.
- You recently in an interview with flashed the phrase about the desire to go back to my roots on this new album. Happened?
The first and fourth album, we feel very close to each other. We experimented with recording albums, and this experiment was done by round and everything returned to where it began, but in a more developed form.
- What percentage of the material on the new album came from the draft or from older developments and ideas?
- Bisect, I guess. The whole album is songs of the period from 2010 to 2018 year.
- Left something to the table for the future?
- Yes, there was one song. We almost at the last moment decided not to include in the album, it still requires improvement. The album is pretty solid, but this song is quite experimental. Reveal the secret – it is in the style of "dub". We decided that we will postpone it for the future, then her time does come, it happens. For example, our song "Punk Opera" from a time when we were recording the first album, and she eventually appeared on the second.
- Are you planning any more experiments with music or "the Cloud in trousers" took a lot of effort, time and money?
- Most importantly, that broke idea. And whether we plan to continue to experiment – so we are all over it (laughing). But while some global ideas.
Where did you find the longest bridge in the history of music videos?
- A bridge over three years in the area of the Dynamo.
- It was difficult to remove so as not to disturb anyone?
- If you look carefully at the clip, there arise periodically surprised by the characters, while they do not destroy the concept. There were a lot of people. Even had one woman who was walking across a bridge and saw us with the dog to bits, she stopped and started to call somewhere... As we first thought, the police. But we explained to her that all is well and that she need not fear to pass, and she passed quietly and smiled at her. Then the guys which was something and obviously tensed, seeing our crowd. But we organize them missed, and they relaxed. All this was in the evening, after 8 hours, coped before midnight even.
- The April of the morning turned out to be from Krasnodar to Vladivostok. What is more difficult – change in time zones or climatic zones?
- We got lucky almost everywhere we met the spring. Only in Omsk it was snowing. The ladder in Krasnodar down – plus 18 and sun, with a ladder in Omsk – huge flakes of snow in the face (laughs). Except this time everywhere almost summer – Sunny, warm. As our sound engineer Alexander Buzinov, "we are the sun by a rope to carry".
- It is possible during the tour to follow music news?
- Yes, of course. For example, before performances were set to hear the new album, "Laugh", a beautiful record. Recorded perfectly. Coupe, Hello!
- If you take the conventional calendar year from April 17th to today – what releases caught of Patriotic music?
Wow, good question. Have Porn a good album. Andrew (approx. Andrei Shmorgun, bassist) participated in the project for 10 days to record 10 songs under the name "666 House" group of Cockroaches, they released the album later, but with him, I liked one song in which Andrew actually recorded the bass guitar (laughs). Another album, "Rowing" excellent, and the band even opening the present, they played with us in Tula at the festival World of Punks. "Port 812" for the third consecutive year release cool albums. Something like that.
Project Planeta.ru extended until may. How difficult is it to haul it in parallel with the tour?
Therefore, extended. Difficult. We have people on Planeta.ru Dasha Will, she deals with these matters and helping us a lot. She holds a hand on pulse now, because in the round we are often not up to it. And then we have this: ride the bus between cities and well, even if SMS can write. Communication often is not.
Some musicians who participated in the crowdfunding, they say that more of this will not, so it is very annoying. As you have now feeling?
- See how the project will end, and then we will think further. Every experience is worth something. And we did it all-not because of the money: by the time the album we have already recorded. I wanted to see it is necessary or not necessary. We conducted a survey first in the group, and it turned out that 68% of the project spoke, and 14-15% against. Well, we decided that it should be done. Not until you do something, you do not understand, you have it or not.
- Distemper to blame for the fact that many people consider it Securom?
- Distemper is not to blame. It's just a joke on their part. If you really start to dig into all this – someone might say, well, here they are traitors, go to Europe, earn grandmother live there like kings for the Euro, especially at the current rate. And we are here to Vladivostok and ride. Aren't you ashamed guys? (laugh)
- What do you think about coming sometimes cries about what some group has sold?
- Who? (laugh) we Have "Punk song" in which everything is laid out on the shelves. So this is our response to all these ranters. And people in Russia have absolutely no idea what it's like to make music, incompetent in this matter. To tell you how it works and how much fun it is – why? And no one wants to believe, even if we'll sit down and talk about all the difficulties.
- After a great harmonica in "Memory rock' n 'roll" don't think I want to take a group on a regular basis any other tool?
- We have a tutu (the sound of all the instruments simultaneously), which we like. To decorate the music with some of the new tools is great, but permanent ... fuck knows. For example, there are now Leh Nazarov, he added us acoustics. If we ever grow to the level of the group "Leningrad", that will also carry the orchestra with him for sure, 20 people with trumpets and piano.
* Andrey Shmorgun added: - Harp. I would harp went (laughing)
- (Alexander Ilyin) Congratulations on the birth of your baby!
- Thank you!
- For a musician there is something comparable to this event or is it something special?
- I try not to compare (laughs). But generally, when there is a new song, something similar is inside. The child is not terminated, and the song pleased her, and then after some time another make. With a child it's kind of eternal and never ending feeling. But something similar is.
- HLS or legalize?
- Legalize (almost in unison). When there is a legalize - there is a choice: do want you want to. And sports can, too. And HLS imposes restrictions for certain people. Let the people decide who needs what.
- Which is better – sex or a concert?
Sex. Or a concert. Depending on the circumstances. Do different things, music is much more subtle, but here too everyone has their own opinions.
- What is worse, laziness or stupidity?
- When you're stupid, you don't know what you're lazy (laughing). More archaic nonsense – if you're a fool, you can be lazy at the same time. And laziness breeds ingenuity, "laziness - the engine of progress".
Interviewed By: Stanislav Kulagin