Just hard to understand or like Yaroslavl every time a happy group Good Times
Notice
: Undefined index: wrap_width in
/myarea/web/mesmika/public_html/templates/boxed/content/default_item.tpl.php
on line
49
>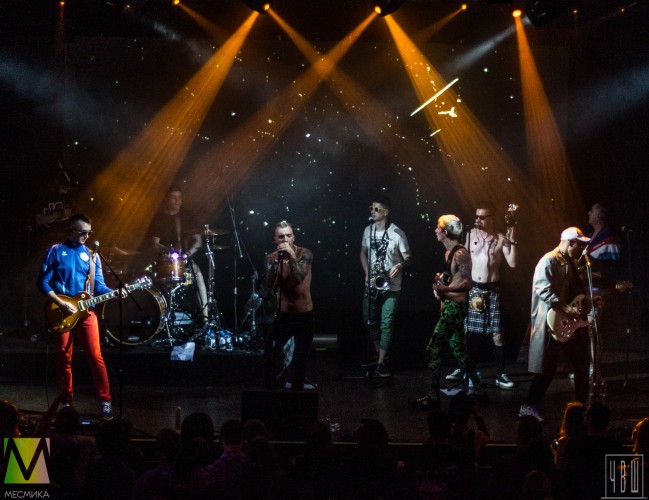 Notice
: Undefined index: wrap_width in
/myarea/web/mesmika/public_html/templates/boxed/content/default_item.tpl.php
on line
49
>
Photo source:
Anton Prokofiev // MESIKA
May 12 was held in Yaroslavl triple mega gap: the Good times concert in Chinese pilot jao Da and the birthday of two band members - vocalist Artyom Sharov and drummer Alexei suharnikov. In between songs the room together was congratulated children on the holiday and birthdays with a smile, told about the concert on the birthday falls for the second consecutive year and thanked for the warm welcome.
Spring tour the children dedicated the new album "Just difficult to understand", which was released in early spring of this year. "Hot soldier" need no introduction. Anyone who has ever been to a concert in Good Times, not able to forget special concert movement and boundless energy of children. For those who have not been reported: the most notorious and insecure guys throw away all doubts and indulge in wild unbridled isolation. For quite a justified statement of Artyom, the lead singer of the band, the concert band Good times - not the place where need to be shy. Especially hot suit slam, one of whom remembered that during all the madness on stage brought half a Shoe pair. "Guys, someone lost a Shoe" - the barely contained laughter Artem Sharov decided to find the owner. "It's a gift!" - shouted from the audience, apparently, the owner finds. However, the musicians Good Times not only the most positive, cheerful and proactive guys, but and very caring. With the words: "no, that's sick!" "lost" returned.
In the middle of the concert decided to have a roll call to find out information about which cities came here. The result was an amazing picture. The guys came to congratulate from Tver, Moscow, Kostroma, Murom and Arkhangelsk. Spoiled Dobrofest Yaroslavl almost remained in the minority in number who came to the event. The set-list are songs from different albums, but the qualitative advantage was the last: "a Woman should be beaten", "Ju-jitsu", "the beast", "Your mom anything," "Oh, mother", "Belmondo", "forever". Then I heard the lyric "Your eyes", melodic sound which some couples began to dance a slow dance. One song was enough to gather strength, so immediately after Artem enthusiastically said: "Rest? ****S! Call the guys from the Smoking room! Starts heavy artillery Good Times!". It is difficult to imagine a more appropriate song for this moment than "Angela." fortunately, the musicians decided also. Immediately after sounded beloved "Corporate party", "Dancing" and "Blue warriors". This wanted to leave, but the audience was not going to let anyone, enthusiastically shouting: "More! More! Again!". To ignore the request guys and played imperishable - "Thank God I'm alive". "Wait! We will definitely return!" - said Artem and the guys left the room, along the way making a selfie with the most persistent fans.
Author: Kristina Kurakina