Changed the number of people who try to accuse us that we want to "hypnoti"
Notice
: Undefined index: wrap_width in
/myarea/web/mesmika/public_html/templates/boxed/content/default_item.tpl.php
on line
49
>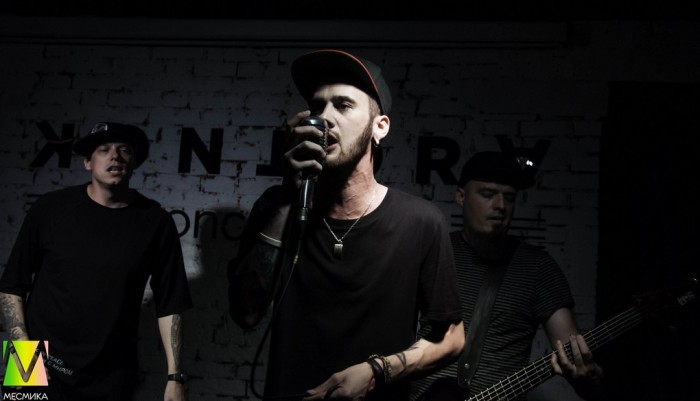 Notice
: Undefined index: wrap_width in
/myarea/web/mesmika/public_html/templates/boxed/content/default_item.tpl.php
on line
49
>
Photo source:
Victoria Safarova // MESIKA
26-27 may in Moscow club Kontora Grill Pub, there were concerts anapskaya group Poisonstars. The first day they played the author's program, and secondly – a tribute to LinkinPark. Before the concert Mesika talked with guitarist Alan Levano, who spoke about the tribute project, joint performances with monsters of rock and the changes in the team.
- Why did you decide to do a cover of that songs LinkinPark? Do you plan in the future to sing the repertoire of other groups?
We decided to make a program LinkinPark in 2013 because two of our band members are big fans of creativity of the LP. Also our singer Yura are very similar in tone of voice and onstage with frontman LinkinPark. Chester Bennington – idol, which, unfortunately, left us. At the moment we do not plan to do covers for other bands, because we have a lot of work with their own material.
- With regard to his own material, the audience better take your authoring program or song LP?
- I can say that the audience accepts the speech equally warm.
- Can we say that after the death of Chester Bennington, the number of viewers for your shows increased?
- No, absolutely not. The only thing that has changed is the number of people who try to accuse us that we want to "hypnoti" on this incident. We started a tribute project three years ago. And the tour that we had last year, we announced long before this disaster happened with Chester. So much of a difference in attendance there was no concert.
- Tell us about your most memorable collaborative performances with internationally renowned groups.
From the memorable can tag speech with such monsters of rock as Udo Dirkschneider. Remember Papa Roach. Especially I can note the British rock and roll Deep Purple, who invited us to warm up his concert in Krasnodar. To this day this was probably the most amazing show in our career. And it was really cool!
-You are a very busy tour schedule, how do you manage to relax after the concerts?
Usually we sleep (laughs).
The group Annodomini has a song "Poisonous star" on a joint tour with you. Tell us how you met Annodomini?
- We met in 2015, before together they set off on a journey through Russia. From very close and warm friends with the guys, and that friendship and cooperation is still going on. I hope that in the future they too will continue. (Poisonstars at concerts on 26 and 27 may was attended by musicians from Annodomini – approx. ed.)
- As far as I know your unit has no Manager. How does his absence at the concert?
- Affects for the better, really. Now we all cope on their own.
- How often to change your composition during the existence of the group?
Since 2010 only two times we changed the composition. The only change the band, so I can not say that so many people passed through the group. The backbone of the team is very stable and settled.
- Recently had left the band and keyboardist Dmitry Andronov, instead you took Ruslan. On a permanent basis or as a session musician?
- Of course, on a permanent basis. Ruslan showed himself at the first rehearsal like a man who is very interested to work with us. He proved himself to be really worthwhile and necessary person in the team.
- Have you met inadequate fans, and how you react to them?
- We often meet pleasant and adequate people, and not so pleasant personality. We all try to communicate loyally, but to a certain point.
- As well as your second half respond to the popularity of the group among fans?
- They react adequately, because we are good boys (laughs).
- Thank you for the conversation and the good performances!
- And thank you for the interview.
Interviewed By: Alexander Gordeev
See photos at the link.