Monetochka: "I am very proud that I'm a pop performer"
Notice
: Undefined index: wrap_width in
/myarea/web/mesmika/public_html/templates/boxed/content/default_item.tpl.php
on line
49
>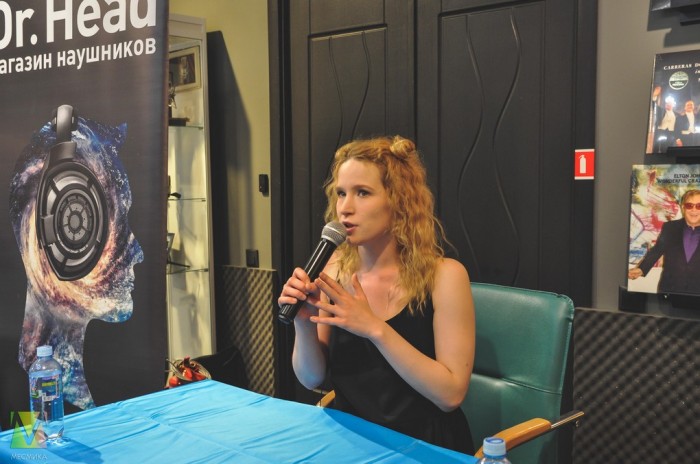 Notice
: Undefined index: wrap_width in
/myarea/web/mesmika/public_html/templates/boxed/content/default_item.tpl.php
on line
49
>
Photo source:
Tatiana Veller // MESIKA
30 may store headphones, "Dr Head" on the Arbat held a press conference singer Moniecki on the occasion of the release of the new album "Coloring pages for adults".
Monetochka is a young and promising singer from Yekaterinburg. 2 years ago at the age of 16 years old Lisa posted in Facebook his first album "Psychedelic cloud-rap", which became very popular and received the status of "Internet meme".
In Russia all the singers associated with glamorous ladies that are up in beautiful dresses and heels sing a straightforward song about an unhappy (or happy) love. Monetochka, along with Buckwheat and Lisa Gromova, one of the few young singers who are ruining this stereotype. Adorable "kawaii" girl with a childlike sings local songs.
Now Lisa for 19 years, she moved to Moscow and entered VGIK to the production Department, despite the entreaties of the Glory of the Communist party to drop out of College, Monetochka not going to do that and want to get a full education.
Lisa captivates its immediacy: it is very easy and relaxed to talk to the press and fans, politely posing for photographers with a lot of fun making a selfie. These rose-colored glasses fall when Monetochka begins to talk about the new album: before us is a professional who is very serious about his work.
Recently, an important event in the work of Moniecki – speech on the show "Evening Urgant". For the first time Lisa was called to perform his track somewhere, but the "First" channel. For shooting Monetochka came on a bike since living not far from the television station "Ostankino". "I thought everything was ruined and it was my worst performance, but after writing me very good support."
"Coloring pages for adults" include ten songs. This is a new stage in the life of Lisa, which carries important changes: growing up and moving to a new city and a different approach to music. The album was produced by Victor Isaev (Victor BTSKH.). If earlier Lisa of sound was only the synth, the new album a completely different sound: it is a mixture of pop, electronica, groove, music, 70s, 80s. to hear them Live will be on June 1 on the presentation of the record in the club Aglomerat.
The album title came quite by accident: Lisa interviewed his friends and fans and someone suggested "Coloring pages for adults" .The album cover drew her old friend. "The picture shows the bulb. I wanted the colors were bright and attracted attention. Look on the back of a painted naked aunties" - comments on the choice of the singer.
By the way, critics are raving about the new album and called it a great example of pop music. "I agree that my art is called pop music. I don't see anything sakvarelo and shameful in the word. I believe that if it's light, funny, cool and you can dance to it, it does not mean that it is devoid of meaning. I am very proud that I'm a pop singer". - says the singer.
Despite the fact that the lyrics of the songs is quite serious, the album is really pretty dance, but with a deep meaning. And this is understandable: in times of fast consumption, everything is done on the run - customers have no of time, he doesn't want to delve deeply. Here, the record first attracted by its background music, and then the listener is already beginning to grasp the seriousness of the text: it turns out this kind of trap, which is deeply addictive. Favorite song of Moniecki "Gossips," which fans greeted not very warmly, but it is very important for Lisa. This reflects the heavy moving to Moscow, meeting with local women, which her really hard to understand: "What are you so excited? Who lied that all of you okay? Who taught you to live like this, to be so stupid and funny?".
If earlier fans of the singer were mostly men, who were strangely drawn to the pretty young girl performs humorous songs on local topics, and now we see how the younger audience "I always wanted my female fans were teenage girls with colored hair and finally my dream came true".
After the press conference took place autograph session of Monetki. Waiting at the door of the shop stood a huge crowd of teenage girls (and boys, too) who were eager to meet and take a selfie with the star. You could hear how the guys enthusiastically discussing the new album: "I like the song "everytime". It's so light and dance," commented one of the girls.
Author: Tatiana Veller
See photos at the link.