Ivan Lukyanov, URBANISTERIA: Much more interesting when the visual range is at odds with the lyrics
Notice
: Undefined index: wrap_width in
/myarea/web/mesmika/public_html/templates/boxed/content/default_item.tpl.php
on line
49
>
Notice
: Undefined index: wrap_width in
/myarea/web/mesmika/public_html/templates/boxed/content/default_item.tpl.php
on line
49
>
Photo source:
Dmitry Rybin // https://vk.com/club17787915
Petersburg URBANISTERIA alternatives recently released a new video for the song NATiVE. Took him a provocative video, did it professionally and effectively, and directed by bass guitarist Ivan Lukyanov. He we asked him how came the idea to make this clip for what it was ashamed and you will win in the end love.
How to choose a song for the video?
Ivan Lukyanov: We never choose a song specially under the video. First comes the idea, and then you look to see which track is more suitable for her. There is no purpose to illustrate the lyrics. It's boring. Much more interesting when the visual range is somewhere close in meaning or quite the contrary. Last really want to try.
Voiced the message of the video "we are all animals", when animals behave better than humans?
IL: Always.
How to come up with such a bold idea for a clip?
IL: We were looking for space for daily rehearsals and in one of the options was a dummy. Jokingly told our Manager Margarita beg him to his home. After half an hour the dummy went in the car with us to your new home. So on the morning I woke up thinking that it would be nice to tell the story of f***the couple of people who love to come off "in full" and that is not***be each other's domestic squabbles, they invent totally inadequate and wild role-playing, in one of which a girl makes a guy pretending to be a rubber doll. In life, the opposite is true: girls buy a vibrators or inflatable men, presenting them by their real Boyfriends.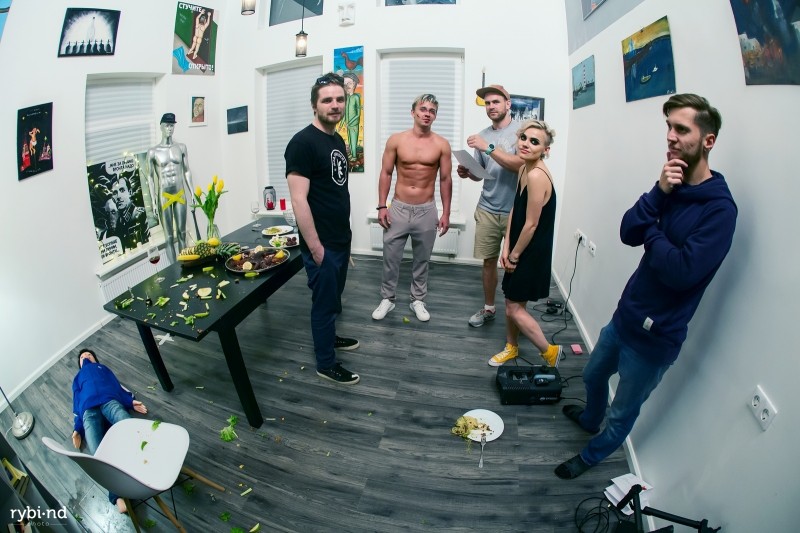 What kind of reaction were expecting such frankness?
IL: Thinking about the reaction to so light weight itself anchors and slow down the process. First achieve the intended result, and then watching for a reaction. I think it's much more interesting.
The band are shooting for the third clip, originally why did you decide to seek professional help?
IL: We did not refuse. We have a perfectly coordinated team, including a very talented cinematographer, editor, colorist, Manager, makeup artist, maykapar, photographer, sound engineer, actors, designers, decorators and even stuntmen. See credits, sometimes it is useful. We use a professional technical equipment. We know and feel your creativity like no other. Very easy for us to work, but at the same time, we are always open to cooperation.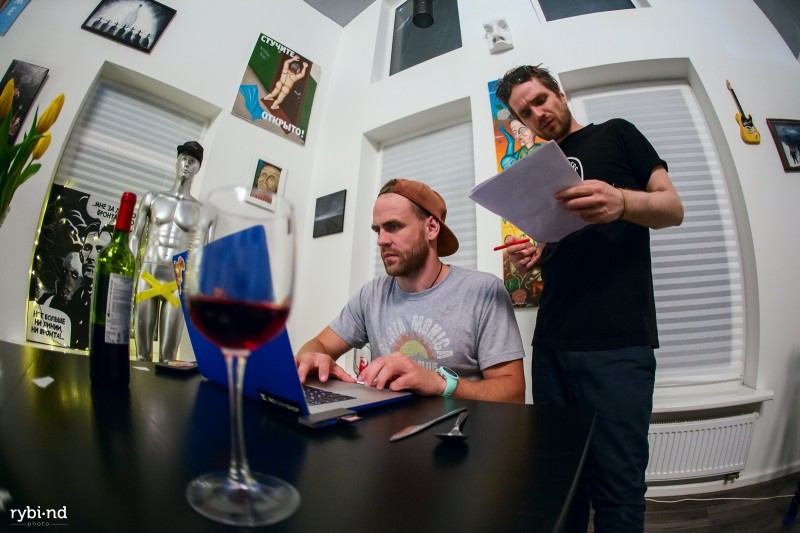 Was there a desire to ask advice from experienced Directors?
IL: Yes, I consulted with friends from the film industry.
What moment on the set, you can say "it Was embarrassing, but funny"?
IL: second shift shooting of "fucking" seemed like "B**t, we're shooting a porno". But then after seeing all the scenes in the planned speed of 50 frames per second, I calmed down. Shame was not exact.
What the Director might tell the group, why not tell the bass player?
IL: As a bass player, I can sometimes tell the guys that screwed up in the verse or in the chorus of any track.
In the Director's opinion, if this clip is deployed in a full-length film that was there with the heroine?
IL: it's Unlikely the story may convert to full format. She is told. "Suck the finger" - not about us.
Why the future for musicians ready to take the maximum of creative work, not giving it to outside people?
IL: not True. David Lynch took a****tional clips for Nine Inch Nails, Interpol and Moby.
The three main chips a good clip.
IL: Boobs, blood and rock ' n' roll.
The win in the final video - love or basic instinct?
IL: Love is an instinct.
The video for the song Native can be viewed at the link
Interview by Juliana Benesova