"Bi-2 FEST" in Bobruisk collected 120 thousand spectators!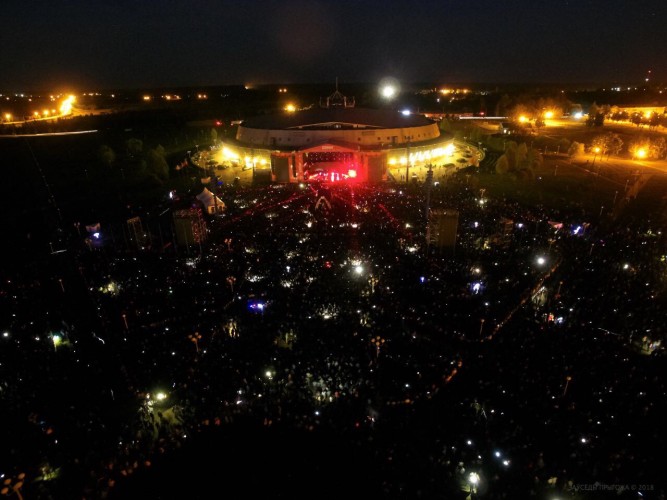 Photo source:
The press service of Bi-2
6 Jul b-2 arranged in Bobruisk, the largest urban music festival "B-FEST 2", which was attended by friends musicians: the legendary Belarusian team "on the Sunny side", a project of Yana Nikolenko "Network", American guests Midnight Faces and a group Brainstorm, with which Bi-2 have long been associated and a cordial and productive professional relationship.
Ended "Bi-2 FEST" more than two-hour performance of the band Bi-2, who presented to the residents and numerous guests of Bobruisk show "event Horizon".
For those who had planned to hold on the square at "Bobruisk-Arena" all day, worked the food court, and were distributed free water to come on this hot July day as it is impossible by the way.
To get on the "Bi-2 FEST" could be anyone - the entrance to the festival was free. The number of guests Bobruisk had not yet seen – to hear and see participants 7-hour festival came, came, and even arrived 120 thousand people!