An acoustic evening at the rooftop in the company of Lou Gevorkyan, Andrey Cartoon and Irina Lvova
Notice
: Undefined index: wrap_width in
/myarea/web/mesmika/public_html/templates/boxed/content/default_item.tpl.php
on line
49
>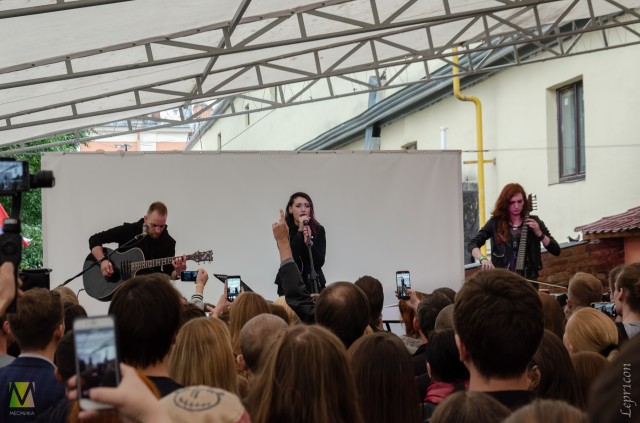 Notice
: Undefined index: wrap_width in
/myarea/web/mesmika/public_html/templates/boxed/content/default_item.tpl.php
on line
49
>
Photo source:
Alexander Cheremisin // MESMIKA
5 July in St. Petersburg, on the roof of the iconic club MOD, which tourists came to tell the guests: "This legendary club is famous for its afterparty", was an event of rare, unique and the more awaited - for the first time in a very long time was held an acoustic concert vocalist of the group Louna and Tracktor Bowling Lusine "Lou" Gevorkyan, guitarist Andrew "Cartoon" Seleznev and cellist Irina "Risha" Lvova, where they presented the major hits of Tracktor Bowling and cover versions of world hits.
The more valuable the meeting that as a group, Tracktor Bowling ceased to exist in September of last year, but what to do with a twenty-year history, dozens memorized by the audience and hits a huge love of the public? All this does not dissolve so easily in the air, and therefore, to the great delight of the fan community, Lou and Andrew sometimes going to acoustic nights, drawing on the work of friendly musicians. This time they were helped by magical Iryna Lvova, adorned the music with extraordinary depth of sound of your cello.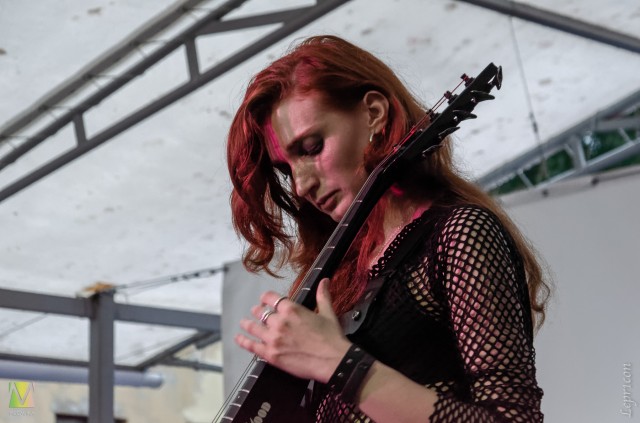 The roof MOD, where the whole event and was held good in many aspects - downtown, fresh air, canopy, which is important in terms of the St. Petersburg weather, and frozen can be wrapped in a blanket or go down to the bar to get warm and eat.
This, basically, and engaged the audience during a rather long-standing expectations of musicians. The start was announced at eight, went on stage performers only nine o'clock. But the time to meet everyone, whom was drunk. Not so often it sees such a mass gathering of people.
But he is a great acoustic concert was incredibly warm and sincere. Probably, these words best reflect what was happening between musicians and their audience that night. Lusine personally appealed to some who came, but many were clearly personally familiar, Andrew joked, together guessed the song, opened interesting facts from the life of the group and some of the songs Tracktor Bowling.
She and Lou were not limited to songs - at some point she sat down at the keys.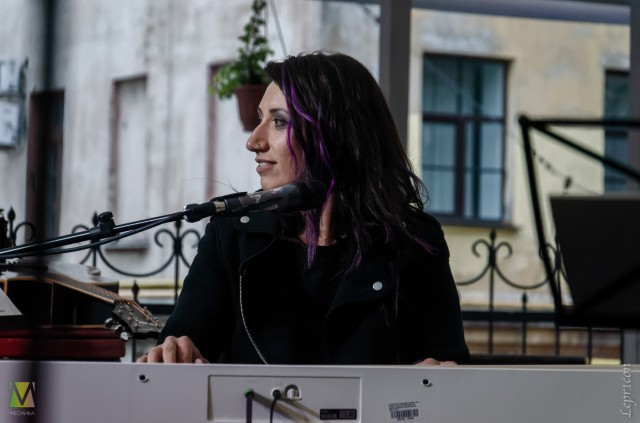 In General, the sound alternative band in an acoustic format is always unusual and enchanting, and when intertwined with the atmosphere, when some songs are sung in unison so that you could hear almost every voice is especially touching and achingly close to each other.
Performed to the delight of fans of the song are completely different periods Tracktor Bowling and not only "Steps on glass", "Let it go", "Time", "Scars", "Trust me." Suddenly - "Lullaby".
Well, not without the eternal covers Pink, Stone Sour, The Cranberries, LP.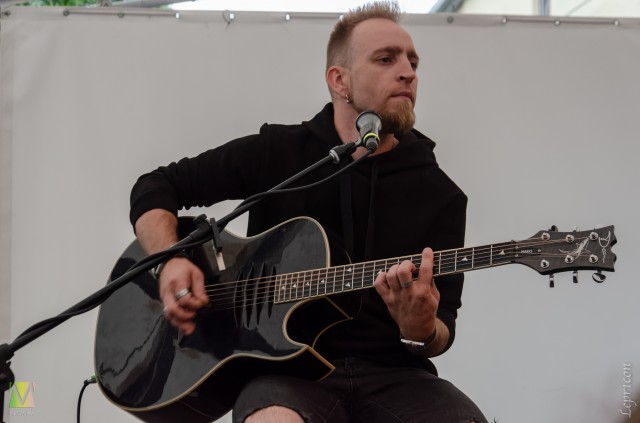 I want to believe that, despite the official collapse of Tracktor Bowling musicians will visit St. Petersburg with his program. So I want to hear the familiar songs from his youth, and incredibly clean vocals Lusine, and Andrei Seleznev, and, of course, Rise with her cello. Will wait for a similar composition again and, hopefully, not in a few years.
See photos at the link.
Author Juliana Benesova