Multi-M: debut album "to be Continued"
Notice
: Undefined index: wrap_width in
/myarea/web/mesmika/public_html/templates/boxed/content/default_item.tpl.php
on line
49
>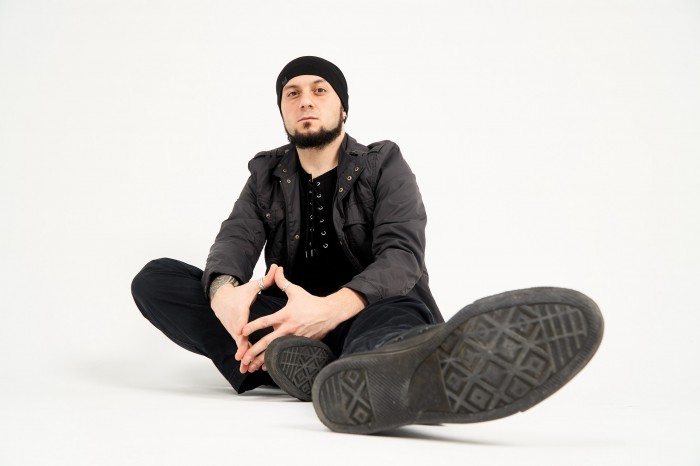 Multi-M - this is the title of your project Andrey Manukyan. Here "Multi" means his own multicastip in all that relates to music Multi-M. the idea of the project came to him five years ago, and since then we have come a long way from demos to full album. All vocals, guitars, drums were written by Andrew and this year finally brought in the Studio. Thus Multi-M joined the few projects of people-bands, as they are sometimes called. We wish Andrew good luck on his career and look at the resulting material.
"Go" is a great track to give the listener to understand what is discussed on the album. A good "opener", after which there is a desire to listen to material on.
"Your name" is already faster and more clearly meets the concept of "melodic metal". Towards the end of the song has a great guitar solo, which looks very organic.
For the song "Surrogates" Andrew not so long ago made her debut clip, so you can probably say that for him this song is one of the most important on the album. Good lyrics and interesting vocals, and very interesting drums. The guitar solo also found a worthy place in the track.
"Together" - a sort of rock ballad, much slower than the previous songs, but it is absolutely not easier, it's still the same heavy music.
After her "Few words" is heard in one breath, moderately hard and moderately fast, what the listener expects from melodic metal. It is worth noting the vocals, the choruses and the verses, it's different, what he says about Andrew as a very positive thing.
"Back home" is even more melodic ballad than "Together". Sad, lyrical and interesting. I want to listen to more good to listen to the guitar parts and words.
"Wings" and "Know" seem kind of a logical continuation of "going home" and, oddly enough, ourselves. And the music and words Supplement each other and lead the listener to the end of the album.
"To be continued" closes the debut album and is something of a collective image of the album - again, the melody of heavy metal is revealed in all its glory. And saying the name hints at least a continuation of the experiments.
Thanks to Andrew for the done Titanic work, very interesting to see what he will show the audience on the next album, which is hopefully not far off!
Author: Stanislav Kulagin