The dobrofest 2018: day one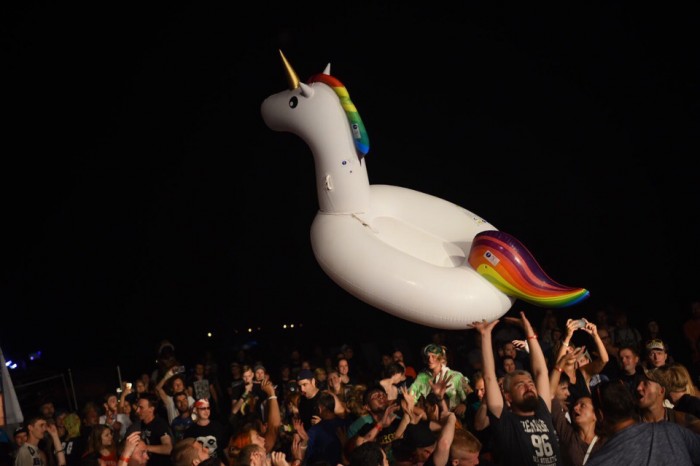 Photo source:
Alena Firsova // MESMIKA
Friday, July 27, the first full day of the festival, from and to fun-filled performances and musical groups. Red (small) stage at 12 o'clock was opened by the band "Crimson Blue". Green (large) stage started one hour later with the band "Plan Lomonosova". Between the two scenes on the territory of Garage Band in the middle of the day was autograph sessions and performances of two groups: "I'm Nemo" and "Homeless Trio". Due to good timing Garage Band, without departing from the day you saved the visitors from heat and direct sunlight. It should be noted that 2018 was presented the first day of the festival, great weather. From the influence on the organism of high degree and was saving showers, wash basins with cold water and caring toproperly watering unfamiliar passers-by with water.
As in previous years, the organizers of the Dobrofest took care of alternative entertainment. During the day, held sports competitions demand the organization of local weddings. For guests attending the festival for the first time, was held dedication to Dobropole. Anyone could get a tattoo salon, offering for the most part, of course, informal services, or play games in the tent Mosigry. From morning until the evening guests arrived, instantly joining the General atmosphere of the festival and connecting to the friendly flow of people from one scene to another through the food court and back.
The first day ended at the Green stage with a performance by the band "the Hives", on the red stage with a performance of "Porn".
Author: Kristina Kurakina