Luca Schreiner: I always try different stuff in terms of genres
Notice
: Undefined index: wrap_width in
/myarea/web/mesmika/public_html/templates/boxed/content/default_item.tpl.php
on line
49
>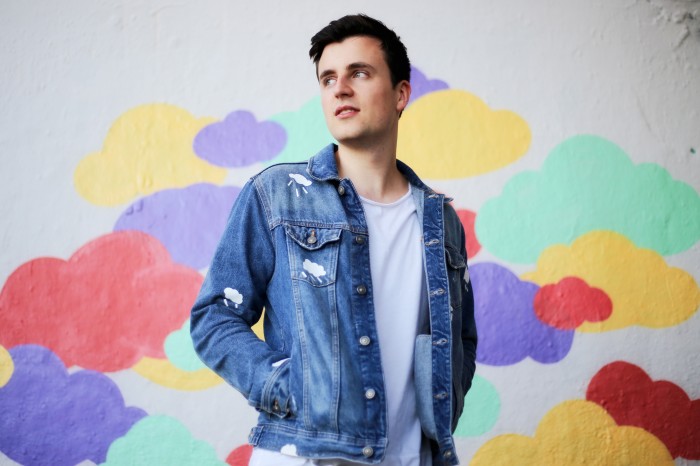 Notice
: Undefined index: wrap_width in
/myarea/web/mesmika/public_html/templates/boxed/content/default_item.tpl.php
on line
49
>
Photo source:
пресс-служба Luca Schreiner
Luca, a 23-year-old DJ hails from Stuttgart, Germany. After being behind the curtains as a music producer for over four years, Luca decided to give it a shot and stepped out of the background with huge success.
Why did you decide to become a DJ after having been a music producer for four years?
I think it was the right time, since my productions finally got some attention with my single "Missing" at this time and people started to notice my name a little more.
How does your experience of a music producer help you in your DJ work?
It really helps since you're able to create your own edits of tracks that no-one else plays but you. But I think it's more the other way around. As a music producer you don't necessarily know what works best on the dancefloor at first, so DJing helps you with that.
Have you ever heard about Russian festival Alfa Future People? And have you ever been to Russia?What Russian DJs do you know?
Funny thing is my girlfriend is half Russian, so I know the culture and its language a little bit. The Alfa Future People is an insane festival as from what I saw on pictures, unfortunately I've never been there before. I know bunch of DJs from Russia like Arty, Filatov & Karas, Hard Rock Sofa,..
What is your most remarkable gig?

I think playing at the World Club Dome in Frankfurt was a crazy experience! The festival had over 140,000 people during the 3 days of the festival which is insane and I'm super proud to have played there for the third time this year.
Recently you did a remix for Don't Go Breaking My Heart and you wrote that Backstreet Boys is you favorite bands of your childhood. Why did you choose this song of BSB and how this band could influence you?
I remember listening to a lot of Backstreet Boys tracks in my childhood. Growing up with a bigger sister you had no choice than listening to boybands music day in and day out ;-) I was kind of surprised when I heard they have a comeback single out now and was first a bit sceptic about it, but it sounds great I think! I was even more surprised when the remix request then came in. It was never a question for me to not remix these legendary artists.
Your style is considered as something between classic deep house, tropical influences and elements of progressive house. Is it your definition of your style or anybody named it like this?
I would even say this has changed a little bit over time. Right now my style is more of a crossover between Dance and classic Pop/radio type of music.
There is a tendency to mix very different styles and genres: edm, rock, classic, rap, etc. Is it good for music development or it shouldn't mix so different music?
I think it's super important to mix things up a little bit. I always try different stuff in terms of genres and to me this is always super helpful from a producer kind of perspective. People want to hear new kinds of styles that never have been heard before and I think this is only achievable by trying out new stuff and mixing up genres.
This year the world lost Avicii. What do Avicii and his music mean for you?
He and his music means a lot to me, since he was also one of the reasons why I fell in love with the more melodic/piano driven House music, which basically brought me into this whole genre. It is so sad that we lost such a great musician!
What can you do every day and it never makes you boring?
I would say "Producing" since there are so many different kinds of styles and techniques that you can try out, without ever getting tired of.
Версия на русском: https://msmk.name/11