Alexander "Renegade" Leontiev: I do Not want our age to do that anyhow, anyhow and anyhow why
Notice
: Undefined index: wrap_width in
/myarea/web/mesmika/public_html/templates/boxed/content/default_item.tpl.php
on line
49
>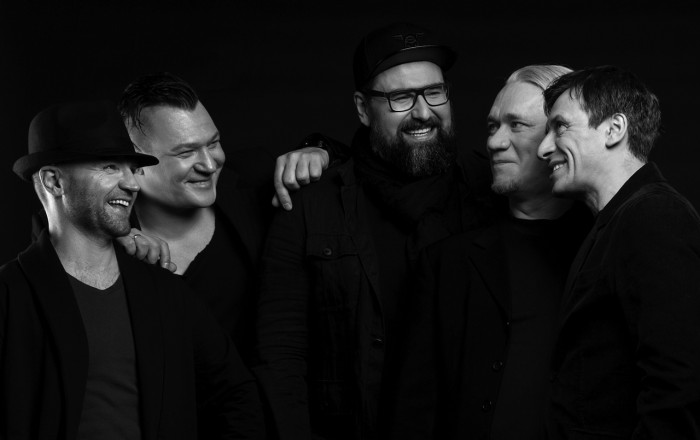 Notice
: Undefined index: wrap_width in
/myarea/web/mesmika/public_html/templates/boxed/content/default_item.tpl.php
on line
49
>
Photo source:
The press service of the group
- From "Sukamara" before the concert in Izhevsk, where you have three weeks of break. You somehow managed to gain strength before the upcoming busy schedule anniversary tour? Or, on the contrary, honed conceived as real workaholics?
- Rehearsed a couple of times, and especially not. Overall, we were in relax mode.
- In terms of their anniversary tour, both capitals are situated in the second half. This was purely accidental, and logistics calculation? Or done on purpose to have time to hone the material before major concerts, and not still be tired?
- And really are - St Petersburg and Moscow we plan a middle position, in order not to die, but to be in the hands of all good. It is not in the sharpening, there is a certain chemistry concert, and before these concerts, the program needs to break in slightly, and a concert - this is the best rehearsal.
-What do you do some visible evolution of the relations with the Petersburg public? May began to walk the heap or certain songs require?
In St. Petersburg, as elsewhere, gradually falls off the audience, who was waiting for us, "King and jester". Finally, viewers realize that "Kish" is no longer - as we have said many times, but apparently people had some doubts. Slowly added the audience that needs our material. In all the cities.
- How are you, by the way, belong to a family visit to rock concerts with children of same age group?
- Yes calm. Children - always a good thing. Very loud music small contraindicated physically, on the ears, but with 10 it is possible to listen and go to concerts.
Program in St. Petersburg and Moscow will be significantly different from other cities? It is only the capital designated as "V" on your site in the appropriate section. Other cities listed as "the presentation of the album. 5 years"
- Really? Well, the meaning is the same. This principle the name of the tour – "5 years". It's a Roman "five", that's all.
- That is, the program is the same everywhere?
- Perhaps, in St. Petersburg and Moscow a little bit more songs play, and leaf is the same.
- Are you planning any surprises for the audience – for example, new arrangements, guest artists...?
- Arrangements - why? The old is good, we can't change. And about the invited guests, we thought, but che actually changed my mind. Yes, sometimes it's cool when one or two players come in and sing your song.. Maybe we are not Mature enough until that age, that'll be us in 20 years, there view. But in General I'm not a supporter of such practices - I think that the band has to pull the concerts.
- What will be the composition of the song of the tour, unlike the spring presentation of the new album?
Finally we come to the time when it came out three albums, and even have plenty to choose from! Now we all the whole program can play of their songs. Tour new album "the OTHER" we will play almost all, except for one song - she doesn't fit in a concert program, and so far only record we have. But the old songs enough to add.
- For this tour with posters promised atmospheric visuals behind you. Who is the author and designer?
- The idea of the visuals we learned from their French colleagues. It was good that we bought their screens and decided that in any city can such play. Initially, such a video we did specially trained people, and now we have Jacob (guitar, backing vocals – ed.) got the hang of it. Such a move turns the song into a kind of installation. It's not really clips, but adds to the thrill, really - the audience is not only listening, but watching, what song. In the future will be the same.
- Speaking of the trappings of a rock concert. Does it ever happen that when a large impact on you or someone else from the group suddenly begin to do spontaneous things? Jump, acting badly, to improvise?
- No, it's not about us. And then, based on what I know about rock music, and I know pretty much all the so-called natural things are usually well planned. Even when people smash their guitars or anything on fire is the elements of the show. But the show needs to practice to a good work out.
- I want to ask about "Leningrad". Why do you think it so successfully logged in "Chart Dozen" since the summer?
- This song is on the background of another material, probably slightly softer the rest. No secret that the "Nashe radio" – it's not rock radio. It's just a radio station for okolorotova Russian music, so to speak. Recently in one interview I was asked the question: "do you Not think that "Nashe radio" is not the same? Many say that in addition to rock, there is already anything put". I sort of "Nashe Radio" remember from the very beginning: there is in fact always went for the song that and rock the it called. For example, Nike Borzov, "I'm a little horse"... or animals "Tu-Lu-La". But it's not a rock! This rokapops. I'm not saying it's bad or good, it is a fact. "Nashe Radio" is a wide radio station. And because 90% of our material that really rock and hard-rock, its there just can't deliver. Well, that's "Leningrad" in a blended format. And it was not specially written for radio. When I'm writing material, we are doing songs based on some of their internal preferences and not for someone like. Although.. the only exception to this rule is the song "Hoisting the Banner", where we had to change the solo. And, again, not for reasons of a change of sound, and we had to shorten the song because it was too long for the radio format. And since it exists in two versions, one for radio and the album.
-Fans of one day will be able to see the full text version of the "Leningrad"? You said somewhere that her poems are circumcised.
- It's not all about the text. So to speak, of the material was more than necessary. I am very much about this city to say the feelings, and all the best from that thread, I deliberately put in two verses. Although it is a rare case for me when I wrote more than necessary. Usually it's the opposite. I'm harder to write poetry than music.
-This song was written a few years later, as you don't live here. "Big is seen at a distance"?
- I would not say that I do not live here. I'm still 3-5 times in a month come to practice. And then.. memories-not going anywhere. Apparently, it is just time to make out in the song. To be honest, I now carry Peter hard. Especially at this time of year I have enough for 2-3 days, then I start you go be depressed. I'm not used to this climate. Moscow - it is somehow simpler and healthier. Moscow – is a spacious room with air conditioning, here, Peter is a basement with gym equipment.
This song is not about what I lived and how, and about how I'd like to live here, when I dreamed about it even smaller in Transnistria and then in Chisinau. Then I wanted in that Leningrad be.
- What about the St. Petersburg public? Many musicians say that she kept focused and it is relatively difficult to achieve visible emotion.
Maybe those artists who says such fans? It's still depends on the style of music. Yes, Muscovites easier to stir, but in St. Petersburg I gave carbon monoxide recall. Remember clubs "There-there", "Cheesecake", "Polygon", there's always been iconic and cool. Moreover, Peter is closer abroad – take the Baltics or Finland, and the local people are always watching and takes note of how people hang out, how to behave at concerts. I wouldn't have said that in St. Petersburg the public calm. Who says that, probably, (laughs) I forgot about the other cities. Because there is a city biker not a biker.
-For example?
- That's not a biker, as a rule, South and resort, there's more to the quote tantsevalki and simple attitude to life. Peter - he's a rocker by far.
-And in the far East is a biker town?
- Vladivostok, Khabarovsk - Yes. Although, certainly not to the same extent as Peter. But there dvizhuha fine. You have to understand that, perhaps the coolest band of the late nineties-the beginning of the two thousandth – "mummies the Troll" - it is there.
-About concerts. Are there any songs of 5-year-old stock bands that you like something technically difficult to perform, or which does not belong to the soul at the moment?
Yes. So with the song "Dance, the king!" I physically can't play the game his party and sing – it is quite complicated. And the soul is what? There's a song from the latest album called "Eternal". We are pretty aggressive do it in a special style, not for a concert, so we round it while also not execute. And I never ashamed to relive our albums - like all.
- Everyone is asking and I also ask. Is there any idea to make an acoustic album?
For this we need to Mature. Is another. I do not want our age to do that anyhow, anyhow and anyhow why. I do not exclude anything, but there is not even enough material for this album. And I do like this category do not think - rather there is a desire for another heavy album to take.
- How do you feel about the songs that the audience takes enough heat?
- This happens. Reaction is impossible to predict. And so it was always all groups. And even my previous experience when I was in the group "King and the Clown", proof: sometimes when we did with the guys a song, we thought it was a huge hit. But it turned out passable. And sometimes the opposite - the song that nobody saw, recorded, and make it a hit for people. This is a kind of lottery.
And sometimes a misunderstanding with the audience. You write a song and you think you speak pretty transparent and clear, and people see in this song is something else, especially when you write, based on their life experience. Sometimes even amusing to read that others understand in your song. "She's all about Tom!", think. For example, virtually no one understood the song "SOMETIMES".
- How important is it for you that people wanted to understand the words bit into the text?
- Of course, it is very important. Otherwise why bother to write the text? For me this is critical - once I've done some great work on yourself, it is important that people agreed or disagreed with me so, in a word, they understood me. This is the very meaning of – it rock songs with text.
- It is important for you verbal communication with your fans?
- I do not refuse him, but try to avoid it, if possible. And it's not from disrespect for the people going, not because of what I've supanovas. On the contrary. A priori, when you communicate with your fans, and communication implies some kind of equal exchange of emanations, energy, words, information, it spoils you. He looks in your mouth, he'll forgive you for any bullshit that you incur, and so you can very quickly become dull and useless. It is important for me not just someone to broadcast or to impose their point of view, I'm curious to know the other. We all live for new information, otherwise life becomes I'm a dead weight - you just go on the thumb then. I don't feel sorry for the fans of the film - I love them all, they're good guys. I avoid just such a scheme of communication - it sickens me the situation when I find myself in a better position. For men, and for man, it is important to gain the interlocutor. Sometimes even with neweduk a random person in the train, interesting to talk to - there or respect, or interest. With fans not.
- In theory, the fans can influence the choice of track list for your concerts?
- You can, of course. Definitely. But not voting is through the Internet. The energy of the song, which rushes from the scene, gets out of the room and comes back to us. And if I feel that the returns are sluggish, we are also not in a rush to play this song. Furthermore, some songs on the big festival down, and on small - no. This is the case, we monitor and subtly feel all of this is taken into account. However, sometimes we choose them on the basis of other considerations. For example, if we get to the festival, the music softer, and we choose what softer. While, however, and Vice versa, - when all the participants something rassusolivat, we go! The heaviest material! Just for fun.
- You basically write poems yourself? Or is there a theoretical possibility that someone's poems will suit your taste and the team will have a new member-author?
- We tried. But it did not. In his latest album Yash helped me with the text. One song he wrote almost entirely as the author. He offered poetry, I'm not saying that only I have the right to write in our team. But then what he offered didn't suit my mindset. Here he writes – and I can't sing. This is not mine. I don't think so. I don't say that. And another funny text he wrote and I sang it right ("good Luck soldier" - ed.).Mistakenly people believe that a lot of people can write the lyrics to the song. Fucking Yes. A very small number of people who can write good text, right, in all respects. Yes I and itself not such, poetry is not fundamentally mine, just so happens it's on me. People send text with a note "Well, it's possible to sing!", and such misery is found. But I even envy those people sometimes who have such confidence in yourself. It is on the classics: the lower a specialist in some thing, the more he's sure. More than you know and in your case moving, the greater the uncertainty and the dangers you are experiencing. But I want even cooler and cooler to write. But it's hard.
- About moments of creativity. In General there are "statistics" based on fertility create a new material from the season or other factors?
- Streams of consciousness are always. Usually for me it's night and it's wine. For me creativity is very much needed dark it is important to disable several of the senses in order to maximize the use of need. Therefore, I write the vocals in the darkness, to better feel and hear the voice, it is better to hear the music. And texts the same. Even though I'm a morning person, I love the darkness.
I wanted to ask Your opinion here on this issue. Now our St. Petersburg officials intend to license its street musicians. Talking about their arrangement to some songs didn't hurt any of the feelings of believers, nor close to schools, once discussed the results of the special warning signs musicians about the recommended age for listening to children, regulation of the songs and so on. Such a thing could work at least partly?
- I only know one simple truth. Fact. My experience points to that: all that would not have taken our officials, they turn into d*RMO. Any idea of what they can bring to the absurd. There will always be confusion, excesses and idiocy. I'm not even going into details, just know that it will be the same. They just want street musicians to collect loot, that's all.
- There is, indeed, provides for "small" tax.
- All small taxes on the cottage next can someone be enough. I have confidence in our officials – zero.
- How you think, how much this will stop street rock musicians? Not whether they go EN masse to YouTube?
- And so they quietly settled there, who is worth something. It is in principle a special subculture now...
Subculture?
Subculture. I would, for example, could not. Everyone has their own attitude, your Outlook on life. Once there was a time when I was starving. And it's not for the red words, it was real so I fall into the hungry fainting. On my second and third course were really very heavy for the country and for the poor students. Absolute ass. I then played the guitar at parties, shooting, and DDT, Kino, and anything. Friends then gave advice from the category of "damn, Sasha, what are you doing? Would be in transition – earned money, I would buy something to eat." My attitude didn't allow me to do it. I'd rather die of hunger than be for some five hundred roubles a day, that's all.... And I'm not saying that to play in the transitions is good or bad, I just personally can't do that. I do believe that we should set ourselves a big goal and go to it. For me personally it is an issue of path selection. And I choose the path for the future – to Now there was nothing, but I'll get to something through a famine and will start to play a serious group, than the path to razmalyvanie and momentary weaknesses, so to speak. Street musician – it's not bad, it's just not about me.
-A few hours will feature the most recognizable song of the musical "Todd" is "happy". What is happiness for you?
- I am a realist, therefore, a pessimist. To be honest, it is likely that my happiness is a category of the past. This is when you realize that then you were happy, but just didn't realize it. And so in any age. So this word can be applied, because "happiness" for me is too loud word..
-One last question. What you mean your band? What did she give you?
- I can't say that we all guys are perfect, such people do not exist. Can't say that they are the best in the business because there is always someone better than them. Just for some unknown laws of nature, we had to come together to do their job. We have already passed this way the adjustment and getting used to each other, and I don't remember when the last time we in the group since the start of the "Northern Fleet" as something is seriously cursed. A rare case among the groups. I know that there are groups where people with each other just don't talk, just make money together, and on different buses doing tours. We don't have that. We all understand that we are not the best band in the world. The question is - we are meant to be together, so we together. Choose a wife, choose your friends. We are satisfied, therefore we go further. My group is my second family.
The conversation was conducted by: Eugene Martynov