D I G I T A L 2 1 + S T E F A N O L S D A L: Life is the most amazing inspiration
Notice
: Undefined index: wrap_width in
/myarea/web/mesmika/public_html/templates/boxed/content/default_item.tpl.php
on line
49
>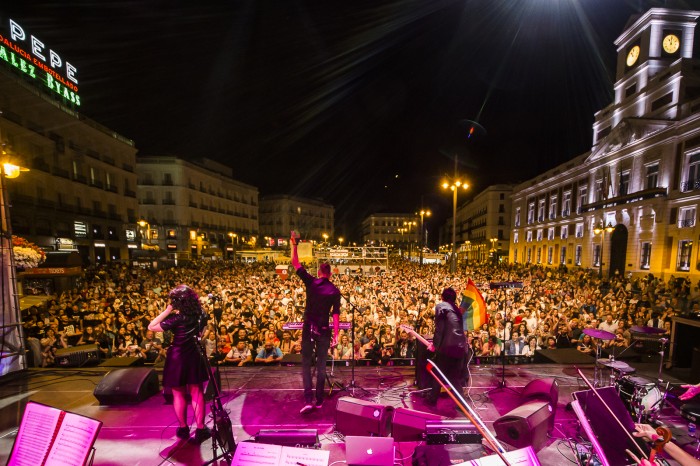 Notice
: Undefined index: wrap_width in
/myarea/web/mesmika/public_html/templates/boxed/content/default_item.tpl.php
on line
49
>
Photo source:
Riverman Bangkok
Veteran electronic producer Miguel López Mora combines with Placebo's Stefan Olsdal to form new band
D I G I T A L 2 1 + S T E F A N O L S D A L, the new project of Miguel López Mora (Digital 21) and Stefan Olsdal (Placebo) are Already pleased to announce news of their debut album 'Inside'. On Ocrober, 12 in Moscow they have their first show in Russia. Mesmika asked some questions before their debut as D I G I T A L 2 1 + S T E F A N O L S D A L.
The video «Toi et Moi» was filmed in London, Madrid, Beijing & Berlin. Why did you choose these cities?
We love all that cities. Most of our videos are filmed in London & Madrid As "Spaces"
or Our cover of the Moderat's song "Rusty Nails".

And also parts in Beijing (As "Symmetry" .
And we went to Berlin some months ago to play in Berghain and we loved it, so we filmed in Berlin too ( "Who are all of you?"
or as you said "Toi et moi").
Did you work with classical instruments before?
Sure. Both of us did in the past. But now it is quite different. The String Quartet is like another singer in our songs ("War").
You have been to Russia several times with Placebo. What are you expecting this time from Russian fans who associate you with Placebo and what should they expect from you?
I love playing in Russia, the fans are very loving and generous with their enthusiasm! We hope to have an amazing night together this time too.
How do you find your inspiration?
Living!... Life is the most amazing inspiration. When you feel happy you can make light with the music and when you feel really depressed you can cure part of this pain with the music. Music is the best medicine ever.
Where do you most like to perform?
Everywhere. We could play in the street and we could play in a big festival and we'll feel it the same way. The main thing is the Music. And to feel the sound.
What is one track that never gets old for you no matter how many times you hear it?
Our song "Spaces" (String quartet version). Every time we hear it is like the first time. Very emotional.
What can you do every day and it never makes you bored?
Music.
Three associations with Russia and Russian people.
Gusli, Balalaika, Theremin.
Read Russian version here.