Beyond The Black: Wacken in the second home, we like to come back here
Notice
: Undefined index: wrap_width in
/myarea/web/mesmika/public_html/templates/boxed/content/default_item.tpl.php
on line
49
>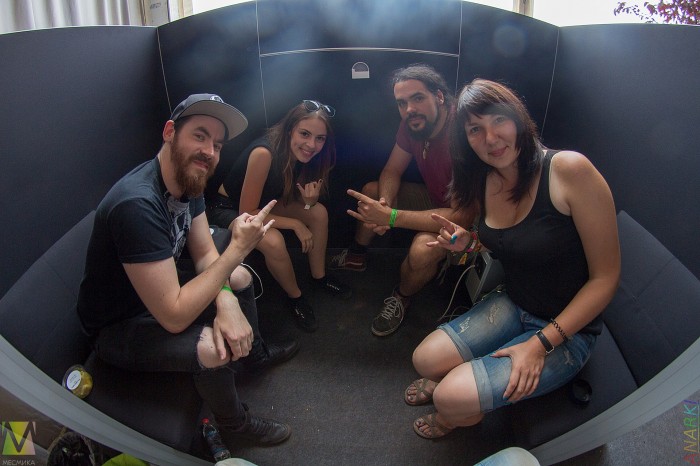 Notice
: Undefined index: wrap_width in
/myarea/web/mesmika/public_html/templates/boxed/content/default_item.tpl.php
on line
49
>
Photo source:
Alexander Egorov // MESMIKA
Beyond The Black group, which is gaining popularity with lightning speed all over the world. Charming Jennifer Haben with the team even managed to visit Russia and to conquer all its charm. We once again met with BTB, this time not only with Jennifer, but with Kai (drums) and Stefan (bass guitar) talked about the release, a future visit and unusual merchandise.
Your website says that after months of tears, sweat, blood and joy you finally released a single. Why was it so hard for you? And what moment was the most difficult?
Kai: there was some really difficult moments. There was a lot of work to do the best. Work is very important. It was easy, but we worked a lot on it. And we tried to give our best. We spent a lot of time in rehearsals and the result was our new album.
Jennifer: And we are very proud of it.
Stefan: Yes, definitely.
Two years ago, you changed the entire team. How well do you get along with a new team and what needs to happen to get you switched teams again?
Jennifer: actually I didn't change the boys myself, this was our common decision because we disagreed about what to do next. They decided not to go further with me, and I started to look for a new team. I am so grateful that I found these guys because I feel very comfortable with them, we work very productively, we have the strength and energy, I like their attitude and I don't want to change them again.
Kai: Oh, how cute!
Stefan: That's wonderful!
After the release of "Heart of the Hurricane" are you planning a tour of Germany. And what about Russia? Do you have plans to visit Russia this or next year?
Kai: actually, we are planning a European tour early next year. About Russia, why not? We have been many times in Russia in the past few months. And we definitely would like to return to Russia, because it is an amazing country.
Stefan: Russia amazing people.
Kai: And we appreciate how we were taken, and we'd love to play there again.
Yesterday posted a video for the song "Million Light years" (interview was taken on August 4, 2018). whose voice takes the masculine role and why you chose this song for the video?
Jennifer: the Men's party takes Chris, our guitarist. I don't know why this song. First, we wanted to do any thing, Chris just tried to sing this song, we absolutely loved it, we asked him to sing in the record, and in the end his voice sounds in this song.
Stefan: It must not change the contractor.
Two years ago at Wacken you said you don't think very popular. What do you think now about the level of his popularity?
Jennifer: This is a difficult question. I never thought that I would just continue to do what I do what we do. Something will change when we release the album, maybe there will be more fans, someone will find out and shout: "This is Jennifer from "Beyond the Black"!". At the moment I'm not thinking about it.
Your merch is wrapping paper. How did you decide to put it in merch? Are you ready for Christmas?
Kai: has anyone done this to us? This is a great idea that we decided to bring. I've never seen the wrapping paper and Slipknot or Limp Bizkit. Why not? Unique! Be different! Do something new!
Have you ever thought about the extreme other merch?
Kai: I saw the band Ghost (I'm a fan of these guys) such a thing: it's like a toy that looks like their lead singer. But girls can use it for sexual pleasures. It's really strange and unusual.
Jennifer: Have Rammstein, there is such a thing.
Stefan: Yes, full of all sorts of things much more strange than the wrapping paper. But we never thought about something this extreme.
Would you like to open your own school? What would it be?
Kai: actually I have a music school, so forget about it. It is a modern music school, where you can play rock, different genres, it's not school, where they play classics play rock, pop and so on. It was open to social networks. It has its own platform. Where you can make your own songs, which is very important for the learning process.
Wacken was the first major platform for entry Beyond the Black. what you Wacken so now?
Jennifer: Wacken is a family, a second home, it is always a pleasure to come back here, and we are always happy to see. We also have a performance this year, but here we can do various promos. Our team really feels like a second family.
A few words for Russian fans.
All: We love you! All of you! You are awesome! We will come back to you again!