Dir En Grey is back again to surprise! The Dir En Grey concert in Saint Petersburg on 6 October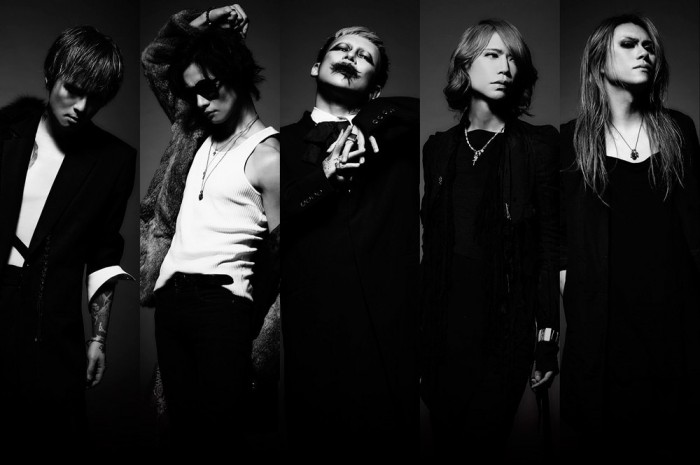 Photo source:
https://vk.com/direngrey_spb
October 6, the St. Petersburg club Aurora Concert Hall has welcomed Japanese rock Dir En Grey. Dir En Grey is a Japanese rock group, one of the most popular outside of Japan. It is impossible to say what style the musicians play, but at the moment the genre of music can be defined as avant-garde metal with a variety of musical experimentation and visual performances.
Throughout his career, the musicians tried himself in different genres, for example: pop rock, alternative rock, nu metal, avant-garde metal, experimental metal, groove metal, sludge metal, jazz-rock, progressive rock. Often under the musical direction of the band changed dramatically and their style.
Dir En Grey is one of the first Japanese bands that has achieved its popularity around the world primarily due to its numerous overseas performances. The group included: Toru Nishimura (vocals), Kaoru of Niikura (the band's founder/guitar), Masaru Ando (guitar), Shinya Tarati (drums), Toshimasa'hara (bass guitar).
Since founding the group in 1997, the music of this band has changed a lot. Gradually they have gone away from style visual-kei, preferring "a more Western sound and image", the result of which has changed the composition of the band's fans.
By the beginning of the concert the hall was Packed and all were waiting. The concert began at 20:00, the musicians, slowly and in his usual manner, went to the audience and welcomed her. Literally after a couple of seconds on the stage started the madness. Visual effects, bright colors, unusual images of musicians – all this created an indescribable atmosphere.
The band started their show with a song Utafumi, which instantly blew up the hall. Don't even need warming up, to make the crowd. The entire band performed 18 songs. "Ash", "Fukai", "Rinkaku", "Wake", "Beautiful Dirt" and others. Each of the compositions was accompanied by a specially selected visuals.
Dir En Grey left the stage to endless applause. And after a short break came back and played an encore song "Kodou", "Revelation of mankind", "Rasetsukoku". The audience cheered!
Throughout the evening at the Aurora Concert Hall was hot. Japanese musicians have captured the attention of fans and not for a moment relaxed. This was the second concert in St. Petersburg, and we can only hope that it does not last.
Author: Anastasia Welikada
Organizer: Spika Concert Agency