UP Ost concert was held on 3 November in the Small hall of the State Kremlin Palace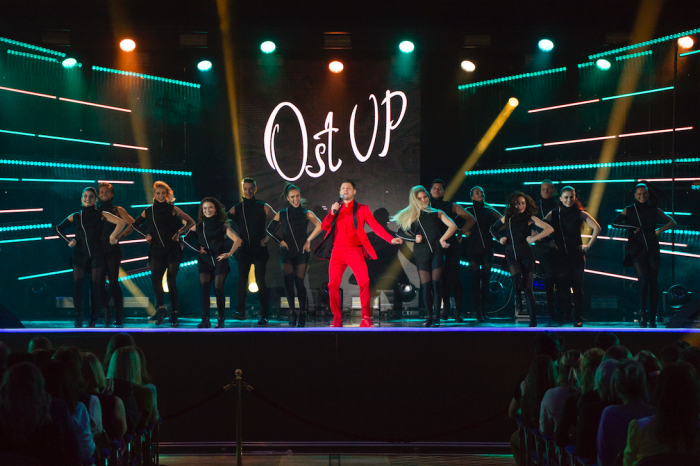 Photo source:
The press service of the organizer
19 October in the Small hall of the State Kremlin Palace hosted a concert of the singer OST UP "All's fair" (Production centre Alexander Yakovlev), which was also attended by Apollinarius, Yaroslav Degtyarev and unique team Grand Melody Orchestra.
The protagonist of the evening Ostap introduced the song that brought him popularity and songs familiar from childhood to many viewers. One of the brightest surprises of the gala evening is a duet of Ostap with a party of the 3rd season of the vocal show "the Voice. Children" By Yaroslava Degtyareva. Another striking gift for the audience was the presentation of the soundtrack to the film "Tanker" which will be released in the fall of 2018. Planned premiere in the city Hamim – Syria.
"In my life there were moments when the circumstances and people suggested to abandon the idea of becoming a singer. But I always wanted to sing, despite the complexity. Because I do not sing to me – it is a tragedy!" - shared the headliner of the evening Ostap.
Amazing atmosphere of the evening supported the legendary orchestra Melody Grand Orchestra and singer appolinariya, who presented a rousing program of "Love every day". A unique programme of artists and show ballet Rush-Style allowed the audience to immerse themselves in the incredible atmosphere of the festival.
OstUP party of the final concert of Military children military-Patriotic Assembly "Eternal flame – 2018" conducted with the support of Fund Socially-cultural initiatives", the participant of concerts, award-winning for Patriotic education of employees of the office of information systems of special communications and information FSO of Russia.