Music for everyone: in St. Petersburg a festival of jazz
Notice
: Undefined index: wrap_width in
/myarea/web/mesmika/public_html/templates/boxed/content/default_item.tpl.php
on line
49
>
Notice
: Undefined index: wrap_width in
/myarea/web/mesmika/public_html/templates/boxed/content/default_item.tpl.php
on line
49
>
Photo source:
Ekaterina moryakova // MESIKA
Jazz has become one of the main world trends in music. Are tired after a hard day's work leaders and ordinary workers in a jazz bar to spend the evening of the day, this music you can relax or have fun, no matter what musical preference was not.
Jazz festivals are not uncommon, they are going every year more and more spectators. The figure that the festival Jazzman, received this year's prize of the publishing house "Komsomolskaya Pravda" as a unique event and for the contribution to development of the Petersburg jazz. On 27 and 28 October at the mansion "palm" was a special version of the festival dedicated to music in the style of breaststroke.
Brass direction of music in which the priority is given to brass instruments. Performed during these two days representatives of this genre, as the name of the festival, all men: Freddi Hendrix (USA), Dutch Dizzy Duck, Orchestra Beat, Olympic Brass, Jazz Philharmonic Orchestra under the management of Kirill Bubyakin, Brevis Brass Band (Moscow), as well as a well-known Petersburg collective Dobranoch.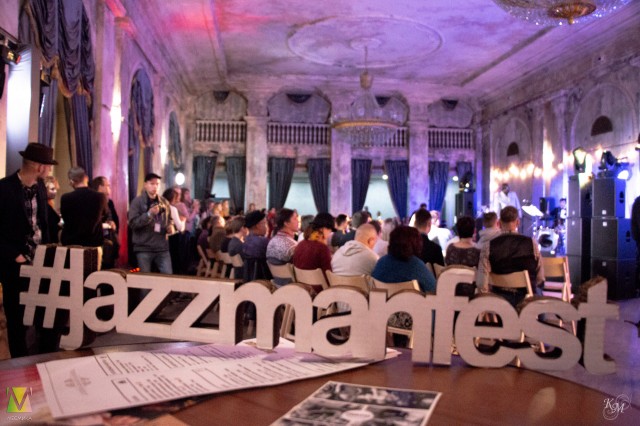 The venue for the event was chosen very wisely, though a little unusual. The mansion "Palma" is located in the city center, hidden in the courtyards among the narrow and quiet streets. You can safely walk before the concert by tuning in to a pleasant evening. Plus, he is very atmospheric, no repair is only good feel like got straight back into the last century. Well, very good acoustics for musical performances.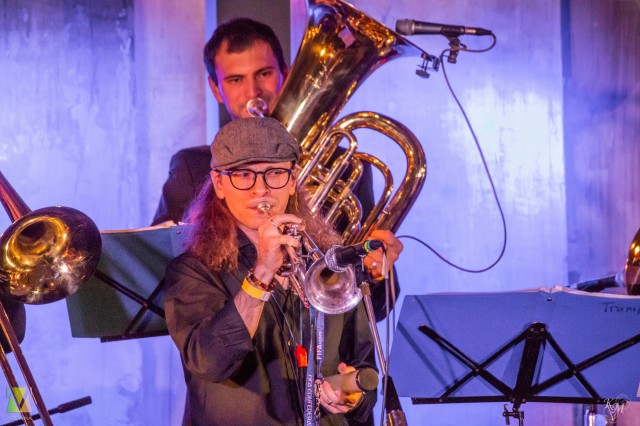 On domestic aspects, the organizers also made sure food and beverages were presented for every taste, all very elegant, in the style of passing events.
The audience not only listened to the magical music, but danced, talked with musicians, were photographed. The situation friendly and relaxed.
All the musicians performed magically again proving that jazz music allows you to create almost everything that imagination and own creative genius. Each of them brought a special piece of warmth in these two evenings, passing just a special mood and catch the audience. Therefore, some listened carefully and thoughtfully, and under others rushed to dance. In any case, whatever message was not sent musicians to the listeners, he was caught and melted away in the warmth between each of those in the hall. Jazz is music for everyone, is what can be called the motto of the direction of the new time.
Author Juliana Benesova