Interview with Homeless Trio: Freedom is All We Have
Notice
: Undefined index: wrap_width in
/myarea/web/mesmika/public_html/templates/boxed/content/default_item.tpl.php
on line
49
>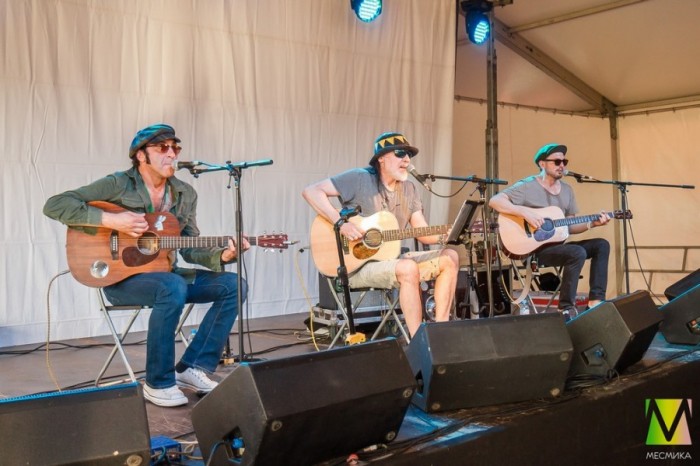 Notice
: Undefined index: wrap_width in
/myarea/web/mesmika/public_html/templates/boxed/content/default_item.tpl.php
on line
49
>
Photo source:
Tatiana Markina // MESIKA
- Friends, thank you for such a spectacular performance, it was really good. There is a perception that homeless people feel freer than regular people. What is your opinion on this?
- I agree, absolutely free. Even nothing to say, because freedom is all that we have, what we have in common.
- Have you ever participate in charity events or to help people on the streets?
- On the streets always help, of course. We know what it's like to be without money. And of course God forbid it to even happen again. But this is a purely human kind of thing - to help people on the street.
- And how to overcome such periods of lack of money?
- We had such a coped somehow. Well, as an option to say "we Have a lot of money."
- Your songs often raised problems of modern society. Can we expect to change the subjects of your songs, and even the lives of Russians after the world Cup in our country?
- "How to do to live better" (laugh). Eleven cities have improved tiles, the rest nothing has changed. The world Cup, he comes and goes, and the Russian people remain - little thinks.
Three of your greatest achievements?
One, two, three (laughs).
- What's stopping you to live and what helps?
- Prevents the government, and helps music. Although you know what else prevents that? We very much can and want, and all the time is not enough.
- What can you do from day to day and you never get bored?
- To sing, to play. To play and sing. To write songs. And to follow oil prices (laughing).
- What are your three associations with the word Dobrofest?
- Good festival, whiskey.
- Dobropil - what is it?
Here he is around, gorgeous. Fantastic audience, impressed with the reception all very pleasant.
- Is there something that you can be added to or changed in the festival?
- The organizers must decide. We arrived five minutes before going on stage. Well, the third scene - if you really serious, then the drums should be in a different place to put a little bit in the way. And so it is very cool.
Three goals for the coming year?
- (think) to Be healthy. The people we are elderly, as you can see, except for one. Well and as all normal people - I want everyone to be happy and not have war.
See photos from Dobrofest in the link.