Kate Tebekina: "Everything that concerns people - is a big responsibility"
Notice
: Undefined index: wrap_width in
/myarea/web/mesmika/public_html/templates/boxed/content/default_item.tpl.php
on line
49
>
Notice
: Undefined index: wrap_width in
/myarea/web/mesmika/public_html/templates/boxed/content/default_item.tpl.php
on line
49
>
Photo source:
Here and further photos from the personal archive of Katya Tebekina
The concert industry in Russia is a complex phenomenon. Concert organizers are people who risk every time you do another concert, and quite a few can have a stab at the big events, gathering several thousand people.
At the same time, not everyone may trust the backstage of such a large event, like Alfa Future People.
Kate Tabacina - the girl from Nizhny Novgorod, who believed in his dream and went to his goal. Today she is the Queen backstage at the Alfa Future People festival, she worked together with a team of Armin Van Buuren on his anniversary show the best of Armin Only in Amsterdam and she organizes large-scale concerts for such stars as ANIMALS, b-2, BrainStorm, and others.
The story of her journey - here and beyond.
1. History
Kate, Hello! Tell me what started your story?
Hi! I finished school in 2006 and my classmate brought me disks groups Lumen and a Pilot, I fell in love with the cover of the album Lumen in the lyrics and in the autumn of this year, I went to my first concert at the age of 16 years. There he met with the organizer of the concert and went to gluing posters on other concerts for penetration.
Who was your first person you met from the concert industry?
TEM from the group Lumen, it has long inspired me. Of course, I met him at that first concert where I went. And then another crossed a few times. He never disappointed, so inspired, apparently.
When was your first appearance in the dressing room?
2007, Jan. There was a wave of alternatives and I did not hesitate to go to meet with a group of Origami from Peter)
When you held your first concert?
10 APR 2010
What was the group?
Bi-2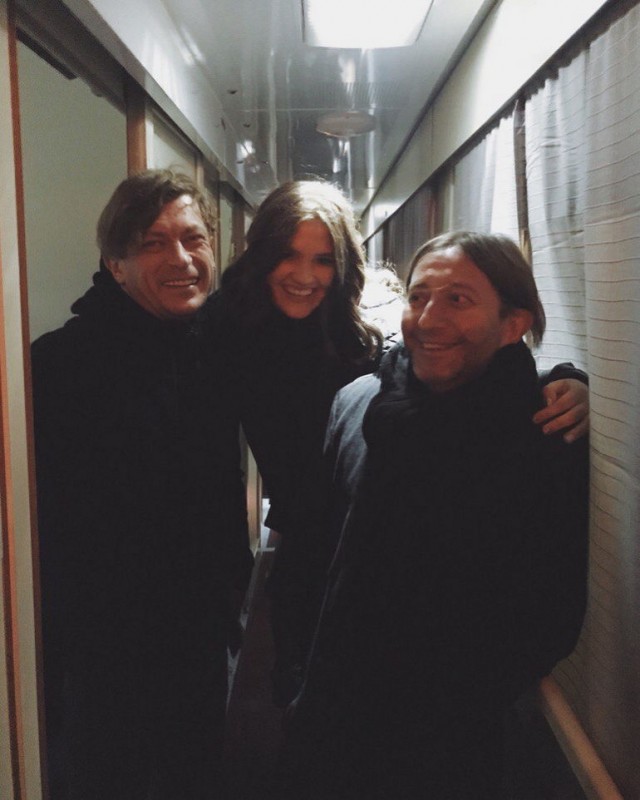 Tell us about how it went?
Everything was on enthusiasm, I was not able to consider the economy of the concert, was not able to do the estimate, and the money for the concert have borrowed, so, of course, felt responsible. All ended well, I made 10 thousand roubles then and was very happy.
How difficult was it to do this?
I have 4 years doing concerts anyway: covered dressing room, stood on the merch, met the artists, so the experience was, I can't say that it was very difficult. On the contrary, it kind of evolved and I realized that I was on the right track
2. The path into the world of music in Nizhny Novgorod
Tell me, how did it happen that you became one of the people who make the Water Dance?
2010 was kind of incredible. I studied on the 4th course of the Institute and worked for a summer as a waitress in Sochi, earned in the study, saw that we were in town rides Tiesto, found Denis Poluektova in social networks (the Pope of the festival Waterdance ) and wrote that I wanted to work to help, willing to do any job. After some time, Denis wrote that I can be useful. We worked with Tiesto, and I got to the festival team Waterdence after that.
And what were the sensations from happening?
Yes it was all unreal, you know, I'm 20, I study at the Institute, did his first concert, while moonlighting as a waiter, and then wham - and I'm doing household Ryder Tiesto. And so many people want to touch him, and I don't want to, I just stand there and do their job.
Share how you met Bi-2, and BrainStorm the Animals?
About Bi-2 is all clear, I made a concert in 2010 and we can't part with them until now.
Brainstorm: you know, I thought to bring them here, they could be my first concert instead of Bi-2, but we have logistics did not work out.And then after some time I watch one of these days a poster and see that we are taking them to town to Brainstorm,2013 it was. Well, I just came to the autograph session and say to them: Hello, I bring you greetings from the Bi-2, I the organizer. And they said how great it is, and go with us to the concert? I jumped into their bus and then there was a cool situation: Reynard (vocalist) says: Oh, Russian pancakes now. And you won't believe, but I went into the kitchen of the club, was persuaded to whip up a batch of pancakes, someone sent the jam to the store and all, then we have with the guys for a long and mutual love.
Animals: 2010, April, I'm at the concert of the Animals. No emotion after the concert, although I was a fan of Animals, when I was in school. In 2013, I'm doing the concert of the Beasts myself. 2018 I slowly sit and have lunch with a group, talk about life, art, congratulations to Roma(singer) happy birthday through SMS. You know? First you learn in 7th grade and fanateesh of the group, and then leisurely have lunch with her and laughing at jokes.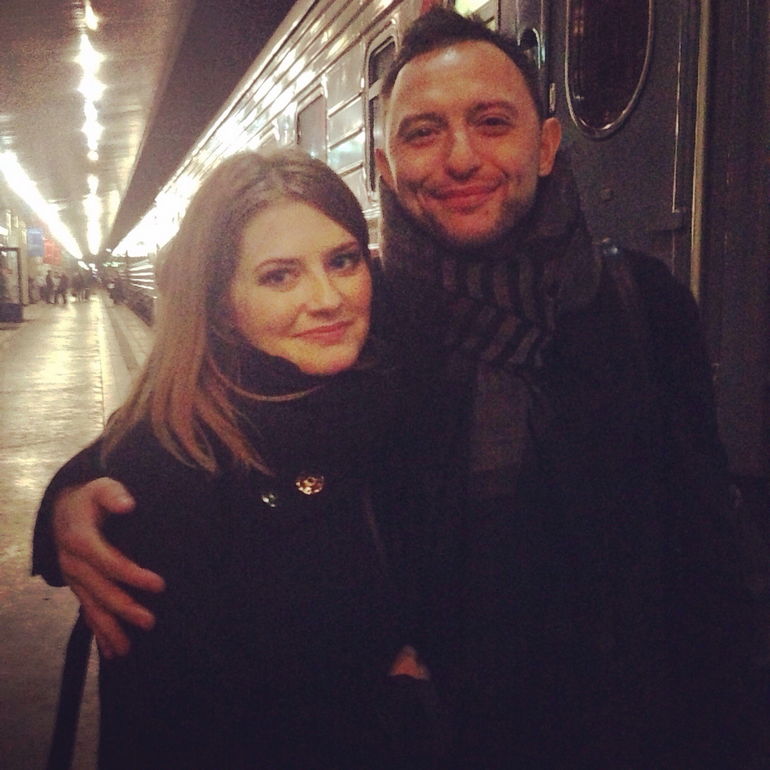 Is it difficult to do these concerts, a large responsibility?
Everything about people is a big responsibility. To make the group feel comfortable and did an awesome concert, to make the audience left in a good mood from the concert and wanted to come back. It is a huge responsibility. Motivate your team with which you work. It is also a huge responsibility. And all this makes me move forward.
What are your impressions, what you first collect a full hall of the CCH? (The Kremlin Concert Hall in Nizhny Novgorod, an important place for Nizhny Novgorod. - approx. edition)
Happiness. You realize that all is not in vain.
Hands in the air. How difficult was it mentally to imagine that you have to collect and organize the concert in Nagorny sports Palace?
It was a huge step forward, it was difficult to decide in 27 years to do a concert at the biggest venue of the city, taking into account all financial risks in the first place. Ie, do you create all these years your comfortable little world and if the gig does not pay off - all this will collapse and have to go back to 2010.
A lot of time and effort required for implementation?
six months. as soon as we set a date - I immediately began work on the concert
What was the most difficult?
All. You make known to the city administration, Ministry of interior, Ministry of emergency situations, pass all coordination, again, are responsible for spectators. you are going through, will the team make the installation and removal, what will be the sound that will tell the group. After all, this is the first time the first concert on the square 5 thousand people, you rule, and you're a girl and you're 27.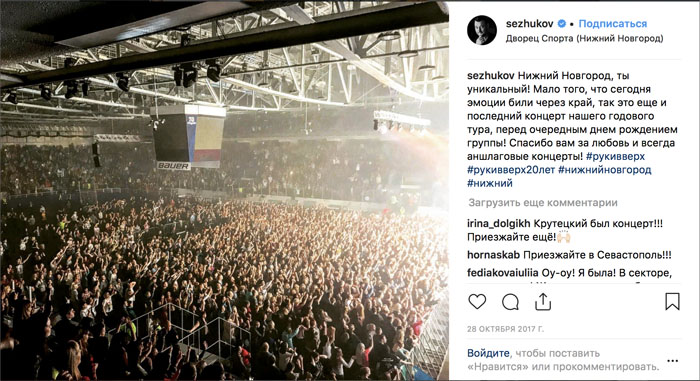 Two concerts in a row with a difference in one day. How hard can it be moral?
I've done this year, 2 concerts in a row of group Bi-2 at the sports Palace on 7 and 8 November. We Bi-2 are the first who did it in Nizhny Novgorod. So 2 concerts within a week - nothing :)
About a year ago I do not know how, there was the hashtag #tebekinateam and about a year ago I realized that I motivate people, I don't just give people jobs and give the ability to turn dreams into reality and realized in person. In any case, important people, I am grateful to my team, it's really my family. I am extremely grateful to Denis Dedicova (Studio Vagrants, technical support for concerts) he supports some of my crazy ideas and always reaches out to me, thank you, I really appreciate you, you know that. I love moments when everything is burning, everything on fire, I'm with someone on the phone at this point, I do styling, someone from the team carefully carries me a sandwich, because I didn't have Breakfast, and sleep the extra 20 minutes, someone decides to do something on my behalf, it's an incredible feeling, a movement - life, I love such moments. The brain works even faster, it happens the adrenaline rush and you catch the feeling that you can do anything.
As you were at the concert!! in Nizhny Novgorod?
Another crazy story - I just rang the Booking Machine and said: Hello, I'm Katya of Tibekina, you have a concert? You will not find anyone better than me to help. Take to work, and then decide how much to pay. I didn't know any songs from him when fit into the event. My best friend is a fan of his and I did it for her, so she had the opportunity to see the idols up close.
Is it difficult to work on large-scale concert of rap artist
After 2 concerts at the sports Palace it was not so difficult :)
3. Alfa Future People. Making of the Future.
The beginning of 2014. The city is not aware of, but in the walls of Alfa-Bank talking about a new festival and are looking for contractors. When I learned about this festival is you, and how you became Queen backstage?
I called a good friend, I think in April and told me about this project is, of course, everything new is interesting and I said I will be happy to work. Well, everything, then I went to a meeting in Moscow and made the team.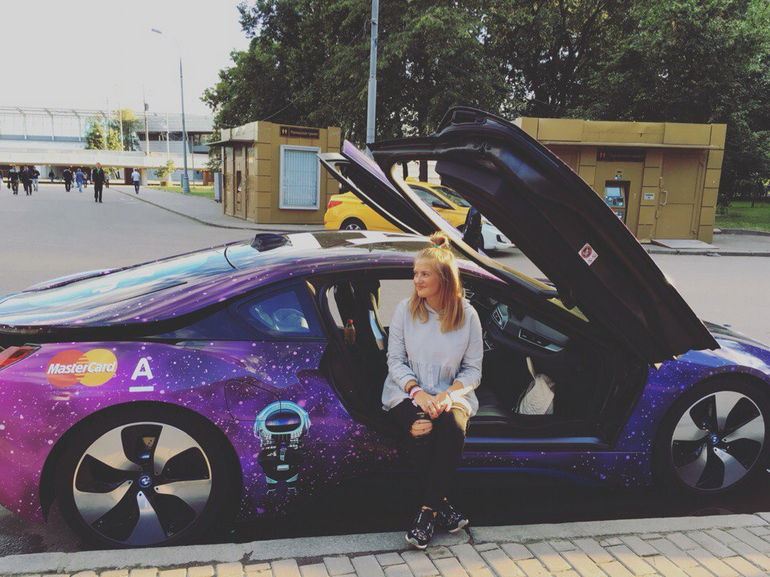 Several years with the AFP, how difficult is it to work on the backstage of this festival?
To be exact – for 5) 5 years I have permanent backstage Queen. The first year was hellish. No one understood what AlfaFuturePeople, how to order the artist, the helicopter, and meet the actor with a private jet? Are you serious? All this is in Nizhny Novgorod? How many refrigerators on backstage, how to do everything and plan? It was really stressful. After the festival I week no one was talking, so I'm tired. So the title of Queen backstage got me not for beautiful eyes. And despite the fact that the festival is 5 years, every year I find moments that can still be improved in my work. Me more than 100 artists every year, I #tebekinateam completely cover the household part of the festival.
How many Pets left after the festival?
I'm starting to talk with the managers of artists after being signed to the festival. And already at this stage appear Pets. Some items of household riders impossible to buy in Russia. And you're starting to agree on a replacement, someone goes to a meeting, and someone very fundamental. Usually it turns out that who was the longest correspondence - he stays in touch with you after the festival. I still maintain friendly relations with the Manager DimitryVegas&LikeMike, although the domestic part of the approvals didn't think we'd get along. Brendan
(Manager) as soon as he sees that I am in a trip and there goes the show guys, always texting me first and invites, even though I'm not a fan, but always go to their concerts. In addition, it a couple of times put me on the guest list of the European festivals. Here is such a bonus from work the Queen backstage.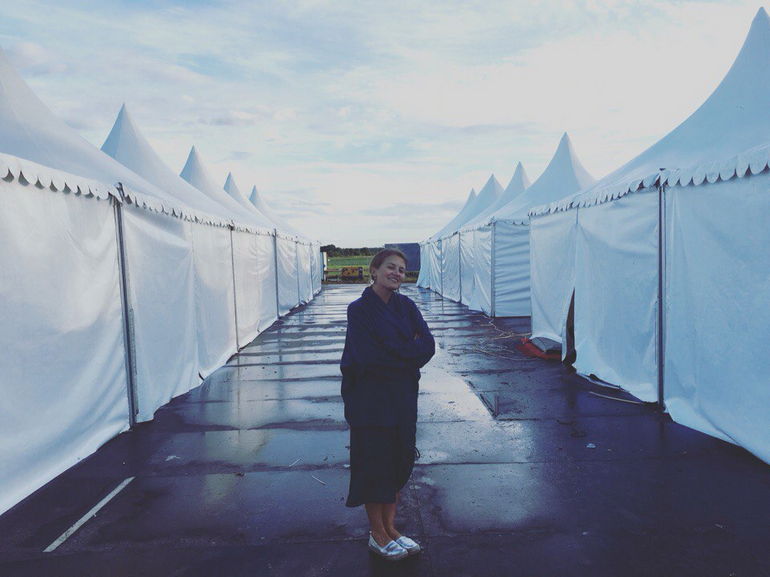 How many days on average are required to gather all the riders?
This question has no answer, because some of the artists signed to the festival a few weeks before the festival, and is still, so that the rider can change in a week before the event. Work on the riders is conducted before the festival.
The farthest trip for any element in the list of Ryder artist?
USA, Cyprus, Mexico :-)
Is it difficult to do this in the field? (logistics, transportation Ryder, a sleep two or three hours, etc, etc.)
For 5 years we have been working on this scheme, some positions taken from a stock which, of course, have to take. For example, Fiji water, which we ordered in Moscow, we always take stock, maybe we know that in the day of the festival will not be able to get it for you. And bananas or bread is a product, which is so necessary to bring up fresh. Of course, I don't meet all the artists, it is unreal, usually I take 2 headliners. But I have a table where mark, who came who are in flight, who departed, so I 24 hours a day in touch with the team. The buzz is when you can sleep in the back seat of the car on the road for a artist, 20 minutes of sleep and you're wide awake again for a few hours. It's not easy, but it's worth it.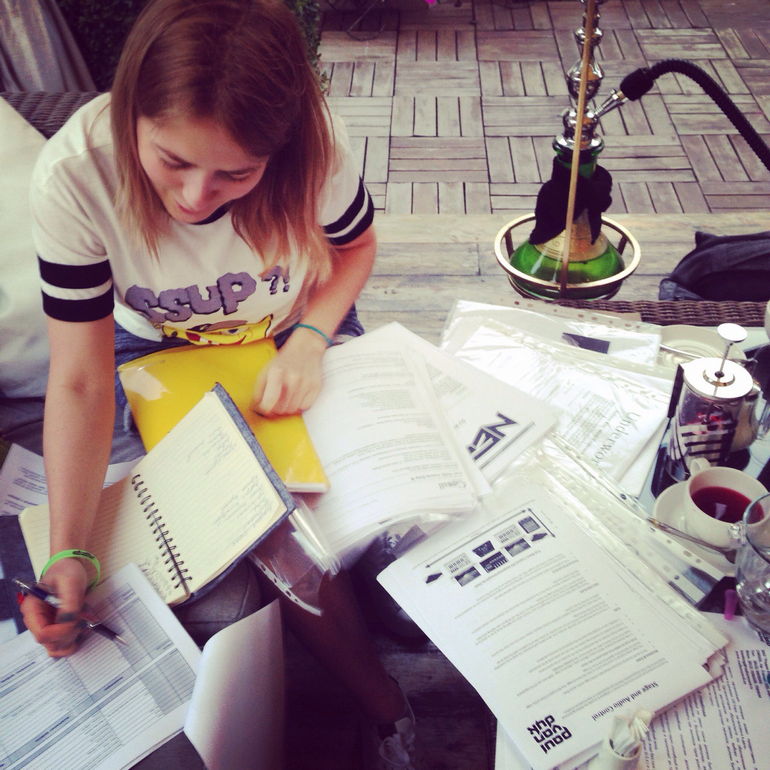 Were there any cases of penetration of fans in the area of artists and some unpleasant incidents with that?
Never
Threw if you cake Steve Aoki, got it?
Haha, I wasn't ready for it, because after the set I was lucky Steve and his team to lunch, it would not be very comfortable all the way to the hotel to go to the cake.
The most memorable gifts from DJs
Usually it's some merch or a bottle of champagne from common rider, haha.
Tell us a little about Avicii. That's what you're met at the airport in 2014, you worked. What was the feeling after came the news that he was gone?
I was 24 and he was 24 when we met. I ofigevali and replayed it in my mind: how so? We're the same age, and people already do it. He was a man of few words but very pleasant and polite. I remember how I accompanied him to the airport for his private jet and how warm he bade farewell to me. That he was gone, I found out, when there was no information available on the Internet. I wrote a message in response: is this a joke? What's the joke? There is no information about it. And after 5 minutes, a news feed was swamped. So close I took this loss like I lost a friend. I listened to his music, watched his pictures and crying. Cried for a week. And the worst part is, I thought that if I knew him better, I might be able to help him. Terribly sorry that it all happened.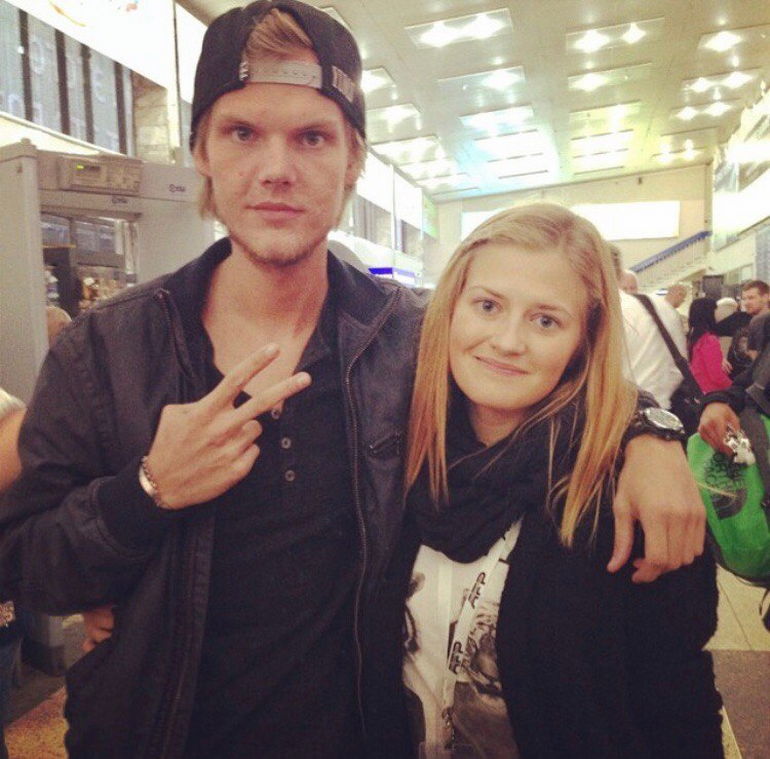 A lot of contacts is yours to keep after the festival and how often do you communicate with the artists after the festival? there is a lot of good friends?
Very much. With some artists quite often, with some until next time goodbye. Good friends remain a little) To ensure they are good friends, not much happens J
4. Tebekina Team
You have a team, about which little who knows, but certainly many people want to get there. Tell us about those people and how you chose them.
You know it will be correct to say that they found me. Life brought us together in some places and it so happened that we all is unable to exist. I'm sometimes very strict, sometimes on edge, but most importantly, that they understand and accept my condition. How were they chosen? Any way, decided the fate of the case.
Among the crew there is even a hairdresser; -) it's a coincidence or pre-planned approach?
With him I met when he worked as a waiter) later he became a Barber. So this is 2 in 1, very convenient :-)
How is it possible to become one of Tebekina Team?
To meet me and see glowing eyes in my soul.
5. The world around
At what point did you start to work with other festivals?
They somehow do find me and call and I'm happy to join in
You are affiliated with such promoters as Pop Farm, TELECLUB, Eventation, NCA and others. What helps you find new friends and be in the spotlight?
I think that in addition to my professionalism and perseverance and even my human qualities. Always a pleasure to work with a nice person about me.
All over the country. You're working on touring concerts in Siberia. How hard is it not to be home for a few weeks?
First and foremost it is an eternal process of washing: I wash before and wash after a tour of the tour) Is the lack of sleep, improper diet, dehydration of skin. But I love to be in motion. I have no Pets, no children. So my home is where I sleep tonight. In my life there were so many flights, and I'm still with a sinking heart, look at the clouds and think: how beautiful!
Probably the most dramatic event of world industry, which I know is Armin Only: Embrace in Moscow and The best of Armin Only in Amsterdam. Tell me, how was it?
Team Alfa Future People decided to make in Moscow Armin Only: Embrace.
Of course, the part I was engaged. It was such a new experience, a new challenge: to make the show at the Moscow venue – the Olympic. The whole week I spent with the team of Armin in Moscow, in addition to the work we still had time to walk and restaurants to test Moscow Armin himself came on the eve of the show. He's an incredibly pleasant and simple person. Remember, we went with him to a press-conference in TASS and he said these words: everyone thinks I'm a super-star, but it is not, I am an ordinary man, nothing human is alien to me. Yesterday, before the plane, I took my daughter to the pool.
And you know, so that's one sentence people in front of you opens and you feel that this is a MAN with a capital letter.
We returned to the hotel and Armin asked me: are you busy? What are your plans? Walk to Red square?
I said, of course, take a walk, our car near the hotel, can drive.
But he chose the path on foot. And you know, I go, Armin and his videographer. All, no protection. And Armin is standing on red Square and taking a selfie and I take care of him from fans, Armin 2 meters tall and I'm 158 cm, haha. And then I said to him, went to the gum, I'll buy you a Russian ice cream. And he to me: I would, but I have rubles with me. And I gave him ice cream, taking a promise that he would one day treat me in Amsterdam. Here's a story :-)
And then his team called me for 2 shows in Amsterdam, so I can see how it is all they have going on. And I flew. And you know, I, an ordinary girl from the Bottom, the team of Armin in Amsterdam? The week I was there and actively participated in all organizational processes. An unforgettable experience.
There was a canteen for the workers and employees. Armin was coming to the site every day and personally controlled. And here he goes into the dining room, with all the greets and calmly sits there with the workers that build a scene. Inside me was an amazing feeling in that moment was unreal proud that I was able to work with such a person.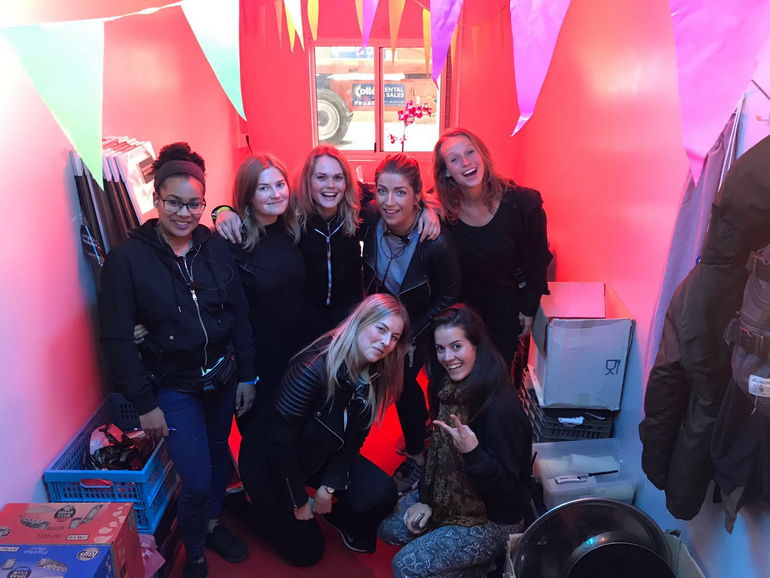 6. Personal
You love to travel. Is it always possible to combine the desire to go somewhere with a chance to relax?
Wherever I went – I still, in our age, impossible to turn off the phone, it is impossible to fall out of life. Max – I may not respond for 2 days on calls and e-mails when I have finished all the projects and a lot of time. But the desire to go somewhere always allows you to relax :-)
How many visas already in your passport and how many passports have you had to change?
Sometimes I can't remember at passport control, my last ride, so often I fly that confused in the testimony, so about visas and passports can not answer
When you come to a festival in another country - do you forget about work, or do you continue to look out for which rider exhibited the artists on stage?
It is a professional deformation, always look for and notice everything. I remember waiting for the speech of Thom Yorke and op - flying helicopter. I: well, York has arrived, now begins. And exactly 10 minutes – and Tom on stage)
Do you have a favorite person? How he reacts to your active life, and how often do you see him?
At this point, there were close man, but from another city.
How many hours a day do you sleep? (usually)
Usually a lot, I love to sleep. Can and 10 waking hours.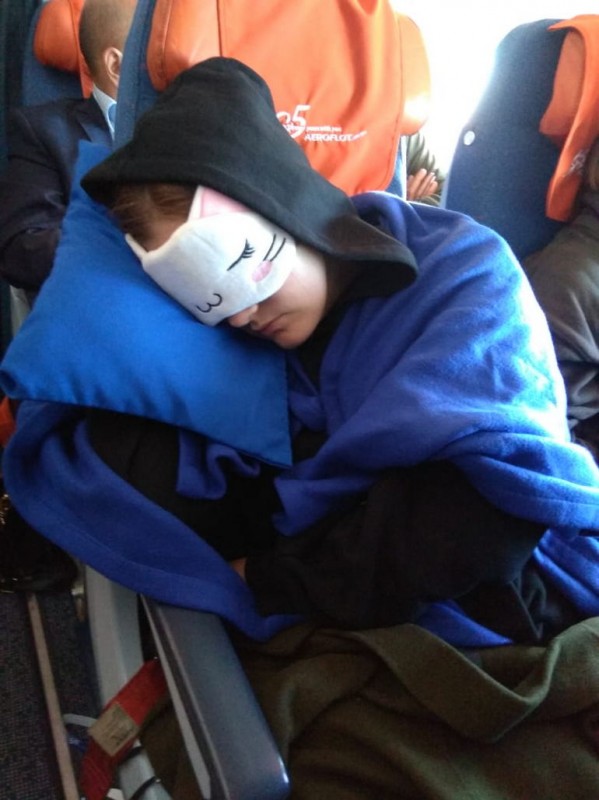 What is Happiness to you? and how often can you say Happy?
Difficult question, happiness consists of many components: your health, your mental state, friends, family, work, travel. But I think there is no absolute happiness, always some scope suffers. I'm a very happy person. I can say that I'm happy.
What do you think, after what you wrote above. Do you regret the chosen path, the first step which you did many years ago?
Sometimes I think I watch any series, even so sometimes my life seems unreal. There is no case, which I would have wished. Everything is right and everything is as it should be.
Tell us about your plans for the future
Can not yet, it won't come true, only to tell you that our city will soon open a new concert hall and I'll work with the guys of the upcoming events that I have sabotinova – Enter Shikari.
A few words for those who will read this article
I don't like to give interviews, but it was a great questions, it was nice to reminisce the events of my life.
I want to say is: guys, believe in your dreams and achieve your goals. Don't give up ahead of time, only forward and succeed.